Sassafras Baking Kits 
Sassafras is a kitchen and home goods brand dedicated to the development of innovative, well-designed products for the home, with an emphasis on kids.
The baking kits are over 50% reduced in size and utilizes 100% recycled cardboard materials. The packaging uses the minimum amount of materials, and optimizes the use of space, both in the interior and exterior. The interior displays backing directions for each product were as the exterior can be utilized through a second life. The interactive packaging becomes a playful animal hat for children.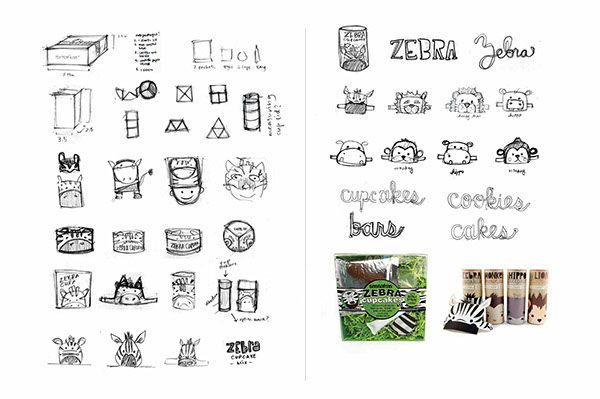 Preliminary sketches / Before & after packaging