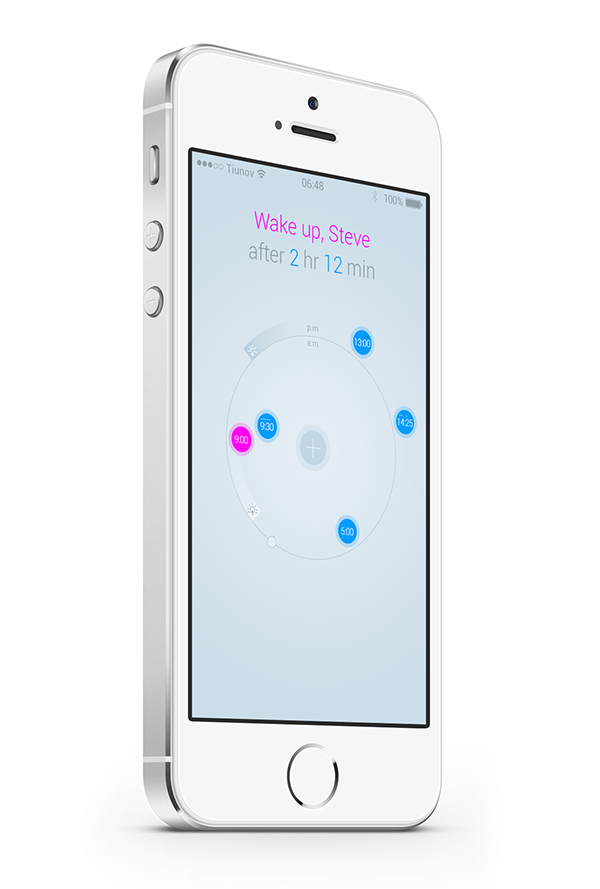 First alarm clock 

you want to set. 
Setting iRise is fun and simple. 
Swipe from the center to the right time 
and your alarm clock is set.
Edit or delete the alarm 

clock with one swipe.
Just move the alarm clock on the right time or swipe it out the faceclock to delete.
Configure snoozing time. Tap once on the alarm clock to edit repeat period and snoozing options.
Double tap to turn off/on the clock.