ON THE GRIND - A PAC23 ART SHOW!
Here are some pics from my first solo show.
It will be running through the end of August.
Close up of Goldfish print.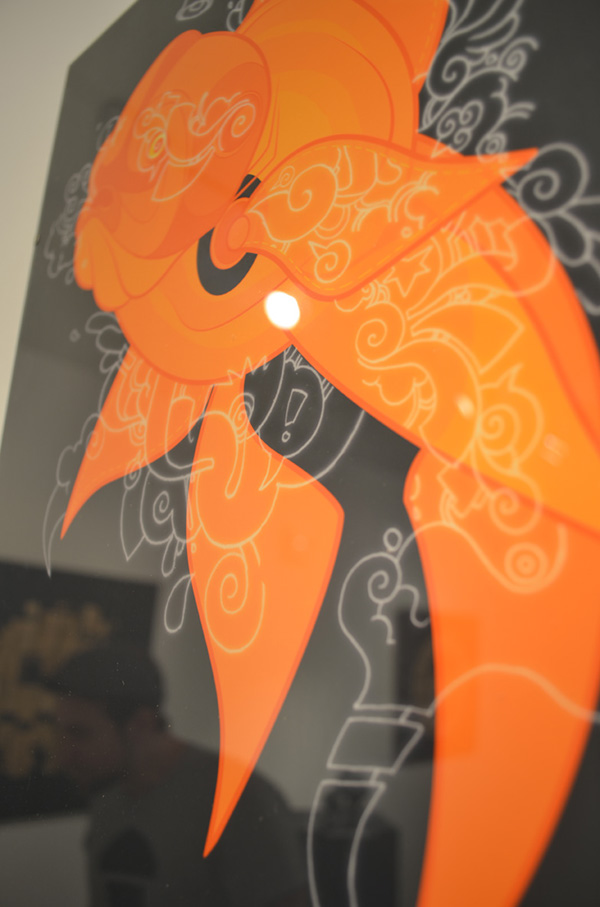 Stencil + Acrylic "On The Grind" logo.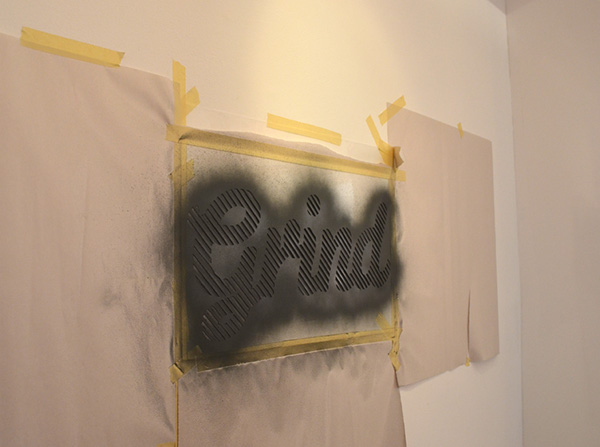 Laser engraved and stained maple wood skateboard decks.
Limited run of 10 each.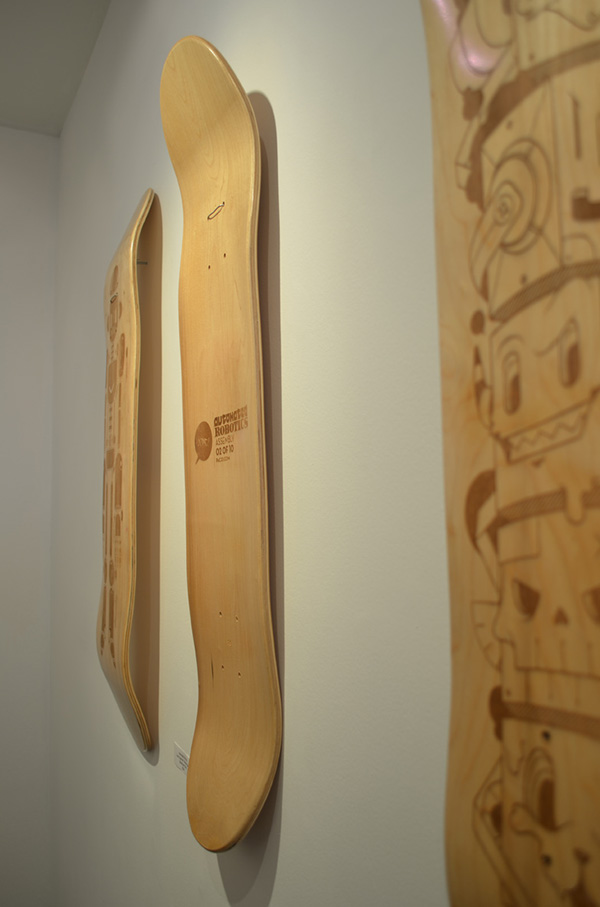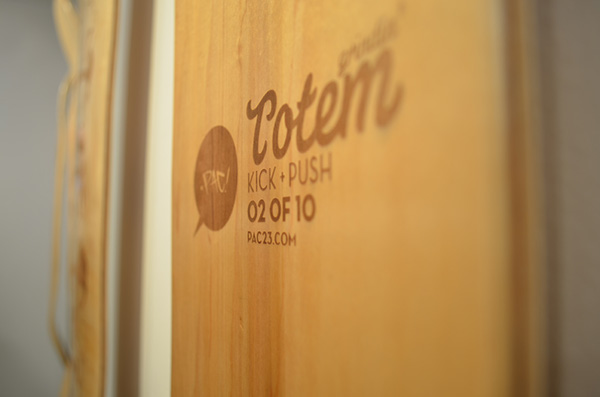 Close up of 01 of 10 Automated Robotics deck.
Close up of 01 of 10 Grindin' Totem deck.
Custom Injured Space Cadet Foomi + Rescue Squad Mustache Trikky set.
Black + Grey + Gold
24" x 24" laser engraved wooden panels.
Bob-Ombs display.
1 of 1 Pink Bob-Omb color way comes with 12"x12" print + Box.
Laser engraved box sliding lid.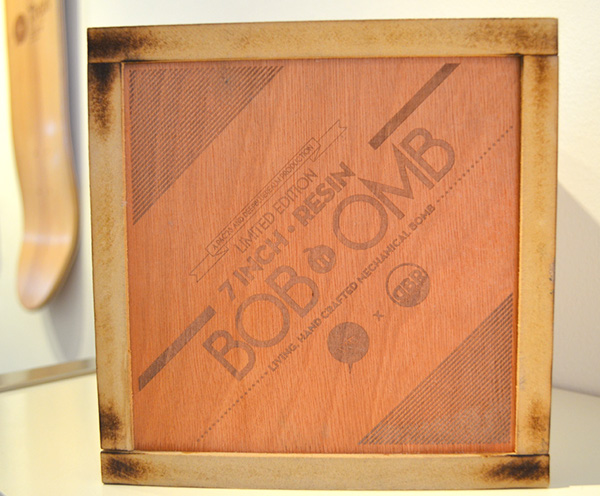 Doodles for fans during opening night.