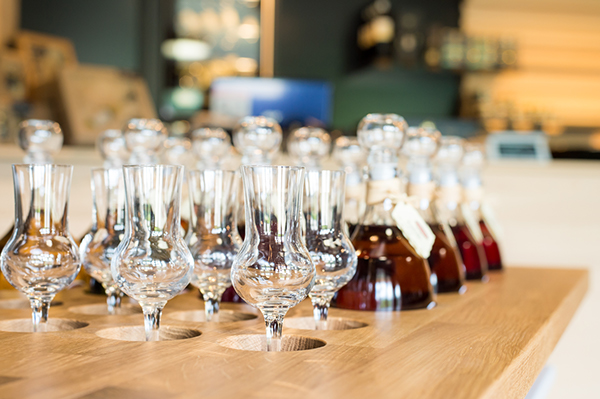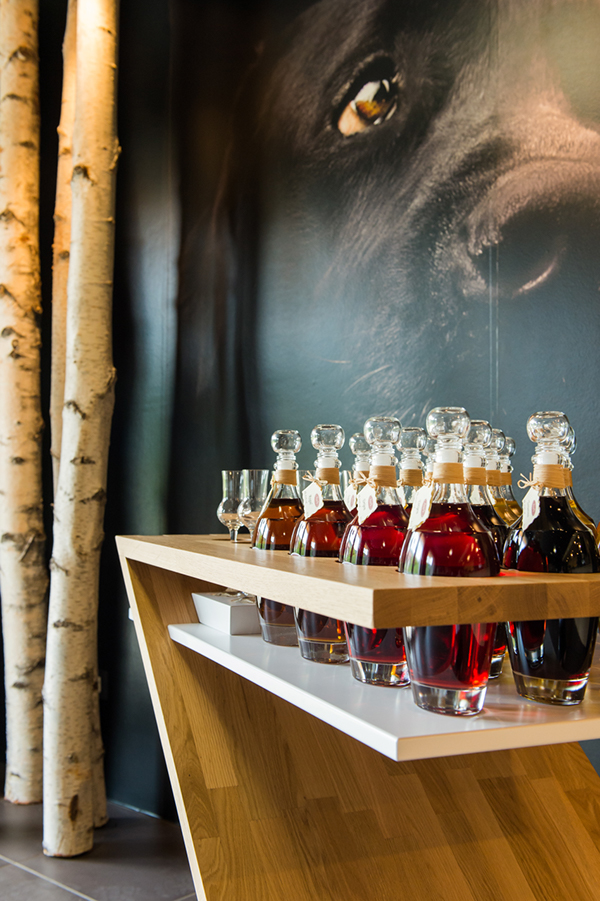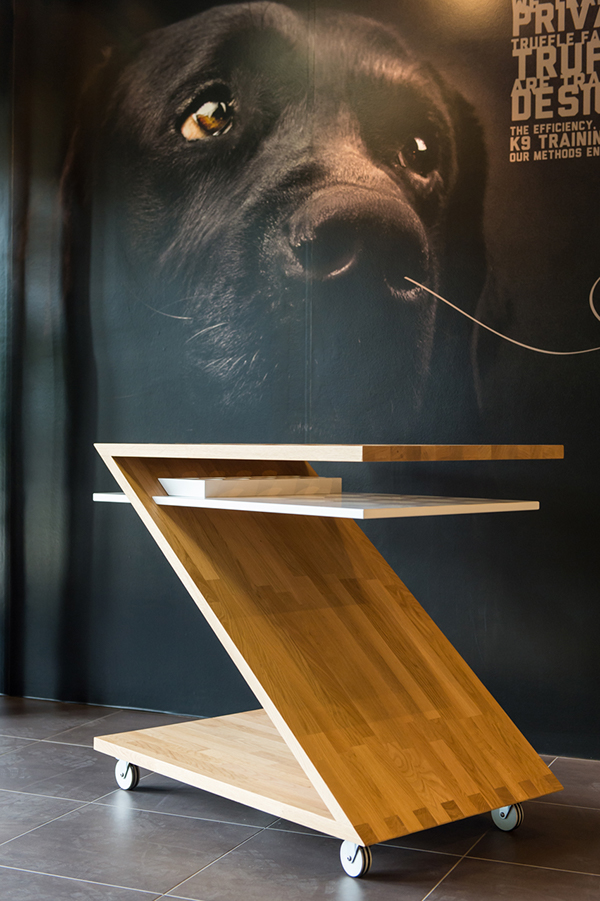 Schnapps Trolley was specially designed for Croatian home made and natural liqueur companyAura Proizvodi (Aura Products). Trolley's function is to be at service only in selected 5***** hotels and reputable restaurants for serving Aura's products, with unique holes for bottles and glasses. The trolley is completely made out of solid oak wood joined with the "finger join" system, without any mid support construction.
This fabulous Schnapps Trolley was made by an amazing team of craftsmen and designers from the company Internova.
The job was to capture through the lens of the camera the essence of the design by Matej Carić and the perfectionism of the craftsmen from the company Internova. The cart was captured with the natural light coming from the big glass wall at the Showroom of Natura tartufi in Buzet, Croatia.