The project was built  On Jun 29, 2013 in VIlkaviskis city, in south west Lithuania. It was intended for city yearly celebration in purpose to bring people together for creation  and communication about there own city image.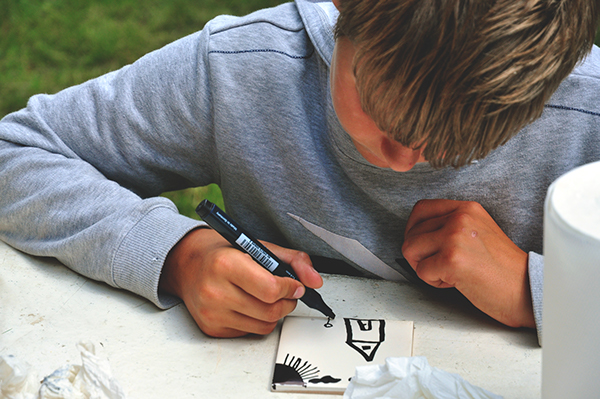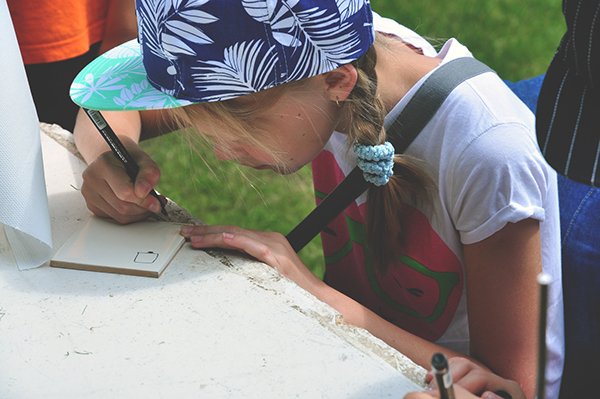 Pixel - short for Picture Element, a pixel is a single point in a graphic image.
Townspeople were given to draw there own image of missing dot in their city. Drawings on small ceramic plates was glued to wooden cubes and insert into the ground creating dynamical installation. 
After opening in city celebration day, sculptural installation was removed to 'Vilkaviskis center of culture'.