La agencia Lápiz le propuso a

Flamboyant Paradise

llevar a cabo unas graficas para el producto Oxi Gain. La idea era muy buena y el concepto ya estaba bien expresado desde los primeros bocetos planteados por la agencia.


Javier Lourenco

me propuso trabajar en este proyecto dandome absoluta libertad en la propuesta de diseño de personajes, y dejándome a cargo un equipo freelance de excelentes artistas 3D, a los cuales tenía que guiarlos en cuanto a modelado, texturas, materiales e iluminación de cada pieza.

Las devoluciones de la agencia siempre sumaron, cosa que no siempre ocurre. El proceso fue sumamente estresante ya que trabajé a contraturno y a contra reloj, pero los resultados fueron muy placenteros. Las piezas ganaron muchos premios, entre ellos un Leon de bronce en Cannes como Mejor campaña gráfica, y entró en el shortlist en tres categorías, entre ellas la categoría Ilustración. Ganó Soles de plata en FIAP, y otros.
Bronze in Print Cannes Lions 2013
11 shortlist in print, outdoor & illustration Cannes Lions 2013
Silver in El Sol de Iberoamerica.
Silver in Fiap
Gold and Best Print campaign in USH idea Awards
8 ball in the prestigious Leo Burnett's worldwide creative review.
Selected in the prestigious Cannes Predictions.
Créditos:
P&G GAIN With OXI (STAINS HAPPEN)
Agencia: Lápiz USA
Cliente:  P&G Gain
Director General Creativo: Laurence Klinger.
Directores Creativos: Maria Bernal, Ciro Sarmiento.
Redactor: Omar Sotomayor Noel
Director de arte: Gastón Soto Denegri
VP Account Director: Ernesto Adduci
Ejecutivo de cuentas: Diana Saenz
Productor agencia: Alethya Luiselli
Planner: Felipe Cabrera
Agency Production Artist: Larry Day
Compañia Productora: Flamboyant Paradise
Director creativo: Javier Lourenço
Productor Ejecutivo: Guido Rutenberg
Dirección de arte / Character Design: DEMIAN
Productor: Mechi Serrano
Modelado 3D: Nahuel Belich, JP Bouza, Tavo, Eugenio Pignataro, Carlos Andreoni, Nicolas Couvin
Luz, Materiales y Render: Eugenio Pignataro, Nicolas Couvin
Retoque Digital: Gabriel Mongardi
Acá, el proceso: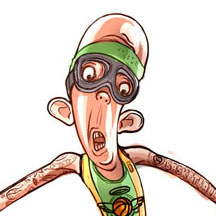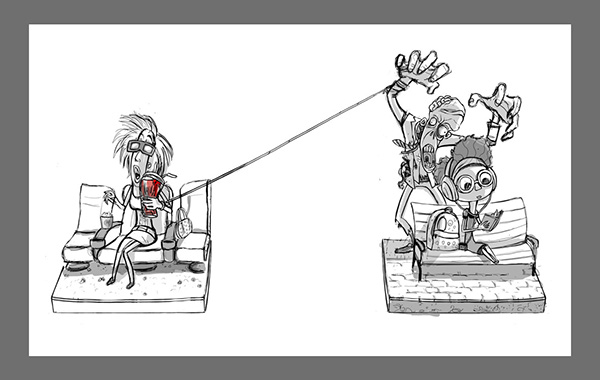 DISEÑO EXTRA.

 (No seleccionada para realizar.)