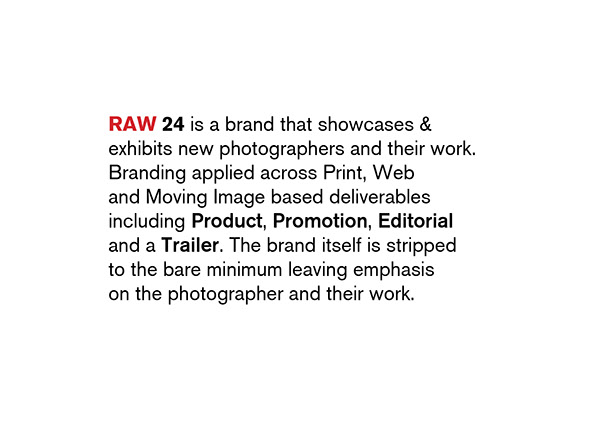 It was important when branding the company that it had a personality. I chose to go with a very strict colour scheme of Red, White and Black. This colour choice was heavilly influenced by the idea of raw meat combined with the traditional method of Black and White photography.  
I considered it important to build upon the brands identity through print based products as these are the things the public are likely to come in contact with. The Products ranged from a Creative Annual, Photographers Contact Cards, Posters, Exhibition Tickets and Wristbands. Keeping a consistent theme of striking imagery mixed with bold typography.
The brand itself is stripped to the bare minimum leaving emphasis on the photographer and their work.
The Concept for the Commercial was to give the viewer a glimpse into what makes a photographer admirably special to the brand.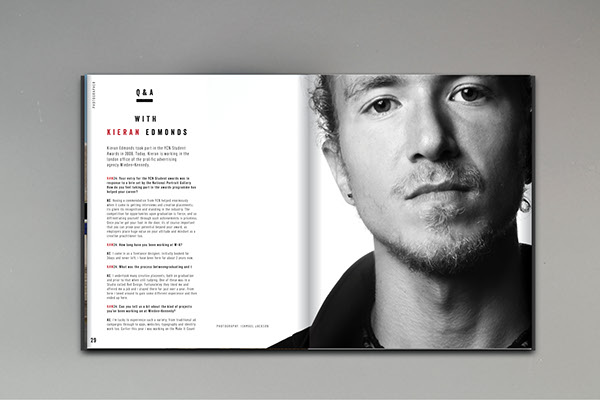 Promotion is important when trying to create a buzz around the exhibition.
I achieved this by using the brands bold typeface alongside the striking imagery to help the audience make the connection of the brand and the photographers.
As well as print the brand needed to stand out just as well across Web based deliverables. 
The next set of images show how the design is applied across a website which can work across mutiple platforms.