The combination of weather conditions with the impact they made on glass resulted in a really interesting composition.
Colors are more vibrant, lines are obscure yet visible.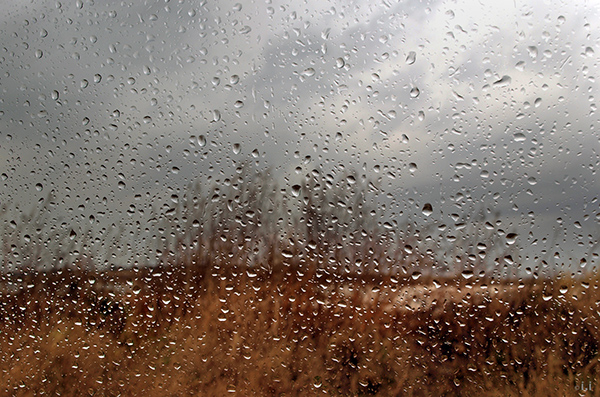 The out of focus backround adds to the already unreal scenery.
All shots were taken at a lagoon. Nature did its part well.
An interval of rain clears the field for a more realistic shot.
The human presence literally mixed with the elements of nature gives a different prespective.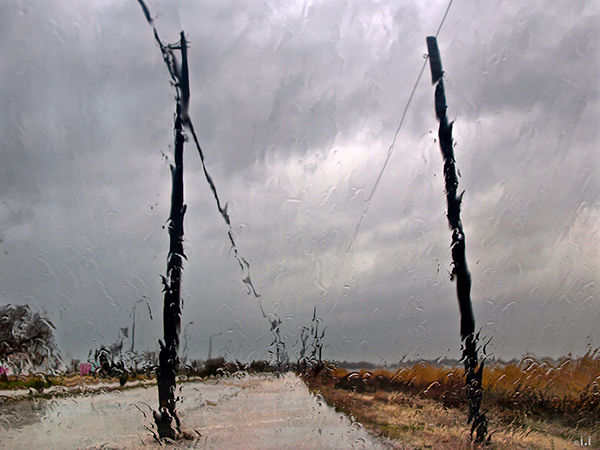 The sun hurries up to make its entrance through the still pouring clouds.
The rain will soon be over.