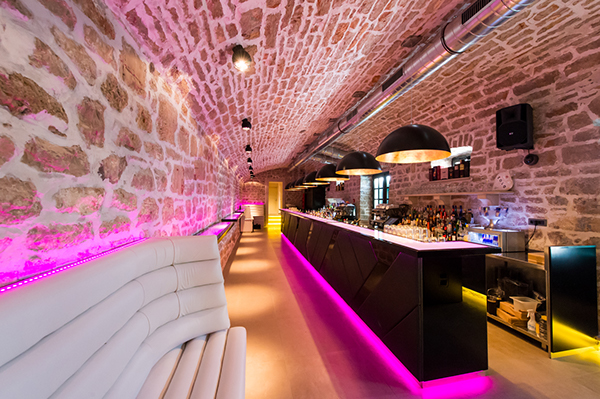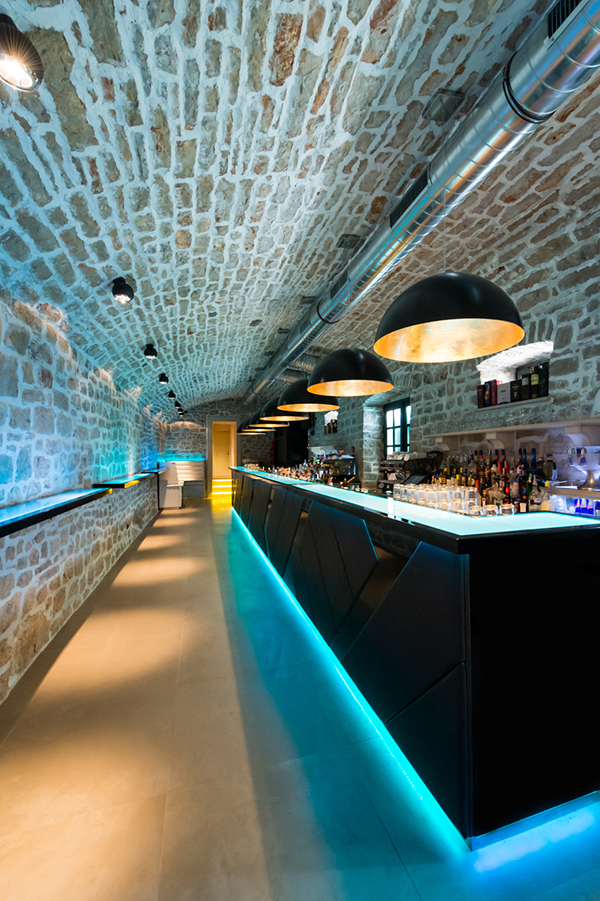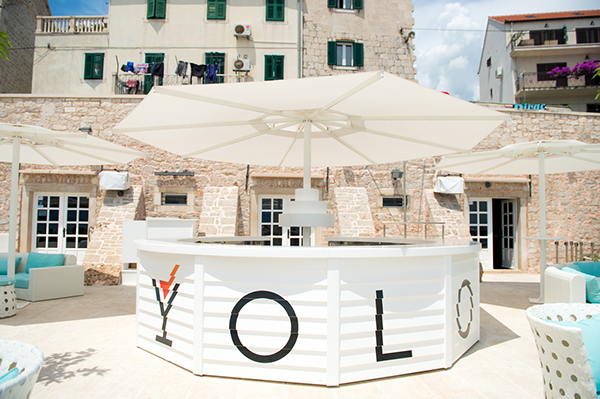 Yolo - You only live once | Bol, Brac, Croatia
Exclusive Nightclub in Bol on island of Brac, Croatia
The name of the club was given by his owner and a very fine chef mr. Vinko Marinković. Behind the acronym Yolo stands the motto "You only live once" which was the theme for decorating this venue but also the center point of thoughts of the audience visiting it in the summer time. All the credits for the interior design go to a well-known Croatian architect Duje Kaliterna. His interior designs of clubs like People's bar and The Room in Zagreb, Croatia, Imerium in Split, Croatia, Gil's in Dubrovnik, Croatia and Pink Champagne in Hvar, Craotia have been an amazing reflection of his work and expertise in the fields of architecture and design.
The club is a join of old architecture and modern design with two visually different stories. The first story is an ancient one; a public square which is all paved in white stone so that the furniture is also bright, white and airy with turquoise cushions. The other story is the interior venue itself which is darker, nightier and more discreet to get the contrast with the darker stone inside. Duje Kaliterna said that he wanted to emphasize those two stories which take place during the summer with color and style. The living room out in the opened and then the night parties inside of the venue until the early mornings.
Lead by these inspiring stories and these two magnificent people (owner and designer) the job was to transfer and convey the ideas and imagination of the club as they see it and as it truly is onto the pictures. I must say that the job was easier this way as they have given me the key points what emotions did they wanted to arouse in the visitors of the venue.