Client | 
Wesfarmers Arts and Art Gallery of Western Australia
The Luminous World exhibition at The Art Gallery of Western Australia brought together over 50 artists' contemporary paintings and photographs from the Wesfarmers Collection of Australian Art in a conversation about light or the absence of.
The Brief
The client's brief for the catalogue was that it was to be 'simple and radiant'. A branding concept built out of stars was chosen as it best represented light and dark simultaneously. There were also many references to celestial bodies and the heavens within the selected works. The challenge was to represent the ephemeral quality of light across all the branding and to bring the eclectic pieces together as coherent whole, complimenting the artworks without overpowering them.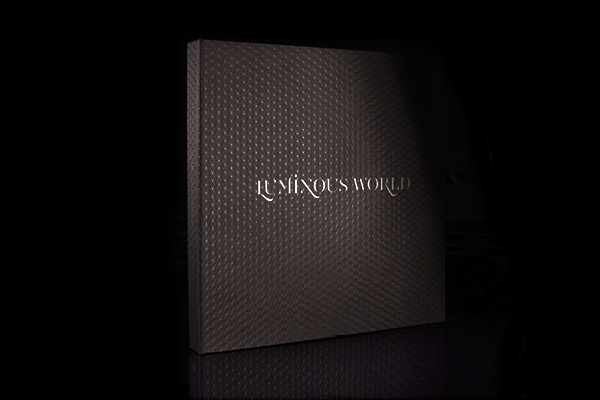 The Project
Along with the core branding, diagonal lines were used to represent light beams that then morph into geometric star patterns. In the catalogue, these star patterns were printed in a clear varnish, only revealing themselves on certain angles when catching the light. These patterns also mimic the gallery's ceiling itself. Metallic inks, varnishes, gilt edging and reflective finishes were used throughout the catalogue to literally reflect light.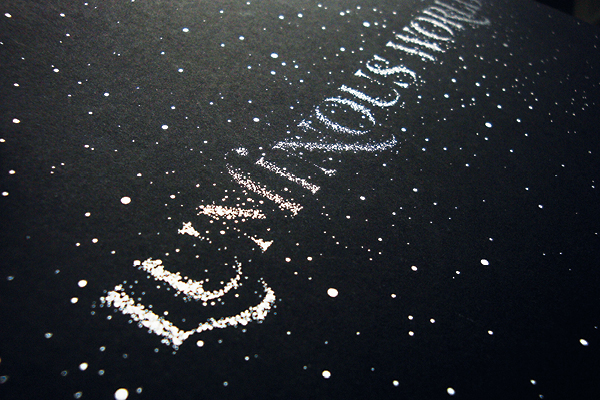 AWARDS
Award of Excellence
Winner — Best Exhibition Branding
Highly Commended — Catalogue & Poster
Finalists — Invite & Animation
Finalist — Print Commercial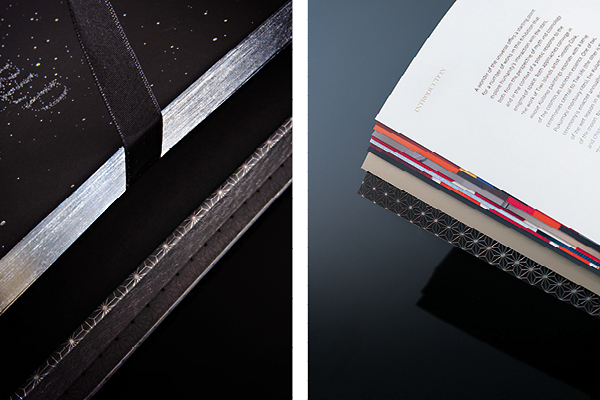 Above: Foiled box for hard cover version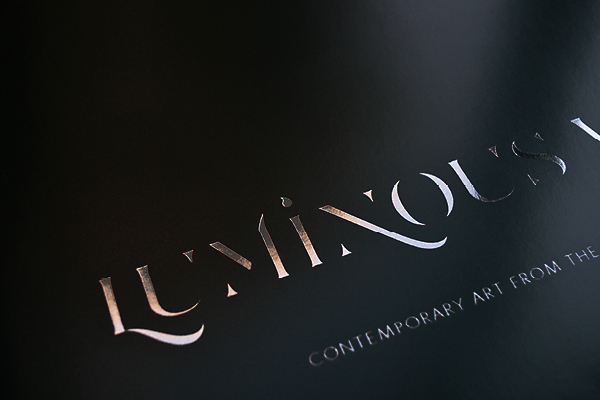 Print:

Special thanks to Ian Smith at
Advance Press
(then Geon Print) for looking after our baby for us
Fonts:

If you love the fonts in the catalogue like we do (Parisine, AW Conqueror, Mrs Eaves & Pelso) you can head on over to
typofonderie
,
emigre
and
T26
purchase them there.