Challenge:
Adulterated honey is commonplace in the Indian market. The challenge was to communicate through product trials that unlike others, FCS Forest Honey was the purest, freshest honey available in the market.
Solution:
Instead of getting a celebrity to endorse our product, we thought who better than bees to be our spokespersons. It's common knowledge that bees can tell adulterated honey from pure; after all they are the ones who make it.
In a crowded marketplace, a man picks up a pack of FCS Honey from a kiosk. The moment he opens the pack and tastes the honey, a swarm of bees starts hovering around him and finally settles on his body. As the crowd gathers around him, covered with bees, the beeman induces product trials.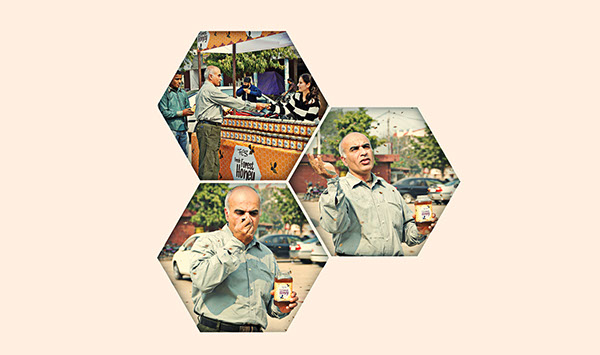 Result:
The activation created considerable buzz (quite literally) and was reported in several media. In the areas where the event was conducted, the product trials went up considerably. As compared to last year's figures these areas clocked a 38% increase in sales. The client is taking this promotion to various other parts of India.