We teamed with PUMA for 2 PUMA x kozyndan collections (called "Londamned" and Amsterdamned") released in 2009 and 2010 that includes shoes (multiple "Clyde" and "El Rey" shoes), T shirts, polo shirts, wind breakers, hoodies, and track jackets bearing our characters.  For the launch all US Puma stores were also had kozyndan window displays.   The lines were distributed worldwide.
For the project we essentially created two massive panoramic illustrations, one set in London and one in Amsterdam,  Designers in house at Puma took apart and pulled out characters at their discretion to created designed for their product line, which would give feedback on.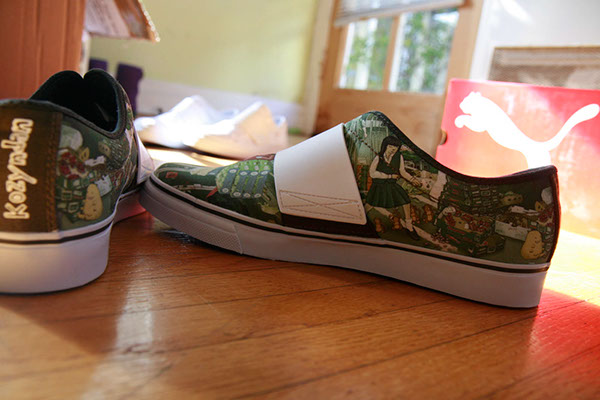 Stores throughout the US had PUMA x kozyndan window displays with in-store standees created for the release of the line.