1.

Compaining is pointless, either act or forget.
2.

Don't count the days. Make the days count.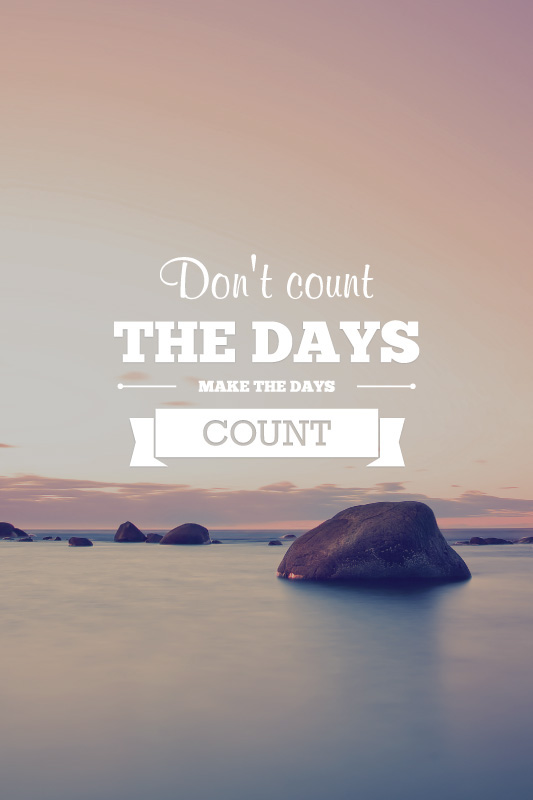 3.

Don't cry because it's over. Smile because it happened.
4.

Even the nicest people have their limits.
5.

Just be free. You can.
7.

Nothing compares to the simple pleasure of a bike ride.
8.

Nothing is impossible to a willing heart.
9.
 Some people feel the rain. Others just get wet.
10.

Sometimes "later", becomes "never. Do it now.
11.

Health is a matter of mind.