My namecards are printed at the cheapest rates in town as I can't afford awesome treatments. I called one company to check the rates for namecard edging and it was way out of my budget. Desperate for nice treatments, I took a leap of faith and attempted it myself. Here are the results.
The namecards are 330GSM.
To promote my Type With Bev project, I used the letters inspired by daily events to say
HELLO
.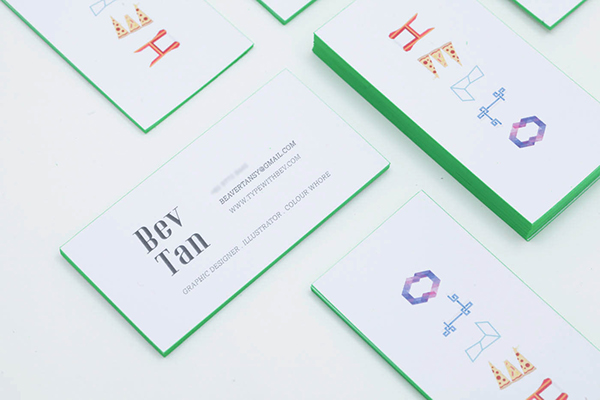 I love Spider-man. So I decided to create a scheme in dedication to him.