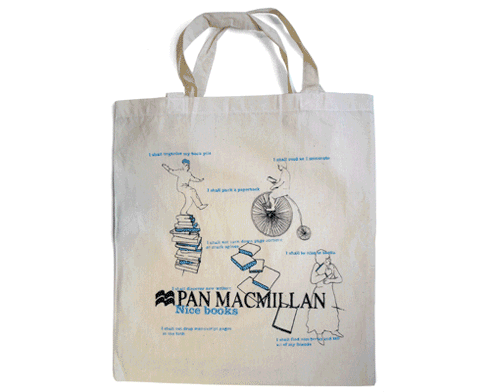 Promotional canvas bag for book publisher Pan Macmillan. Features various slogans and accompanying hand drawn illustrations relating to the use and ethical treatment of books.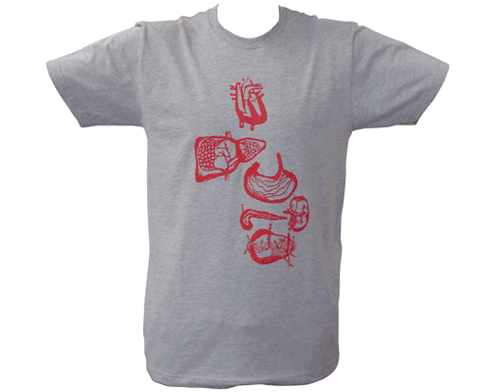 Human organ tee shirt featuring various organs positioned almost anatomically with the kidney on the back.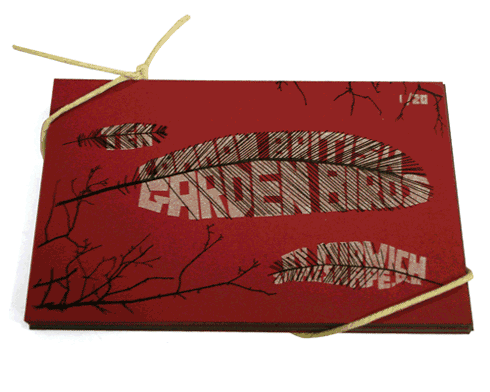 A6 loose bound book featuring the ten most common British garden with skulls. Gocco screen printed onto thick Colourplan paper stock. Limited edition of 20.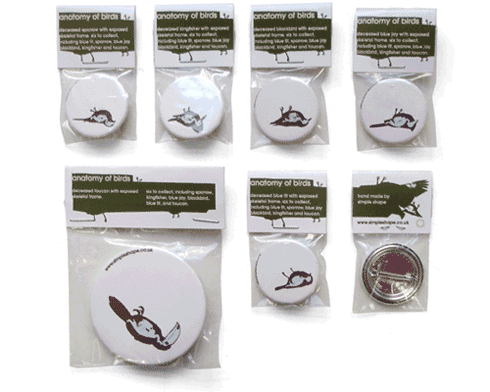 Set of 6 dead bird badges featuring a blackbird, starling, kingfisher, sparrow, blue tit and large toucan. All with skeletons on show.