The "Summer" image in the "The Seasons of the Bunny" series based on old Japanese ukiyo-e woodblock prints.  We originally created this or the cover of
Giant Robot Magazine
#28 in 2003, Its play on Hokusai's "Great Wave off Kanagawa" and has inadvertantly become our calling card, for better or for worse. Over the years the image has been licensed for various uses, including an
album cover for John Mayor
, and several great products.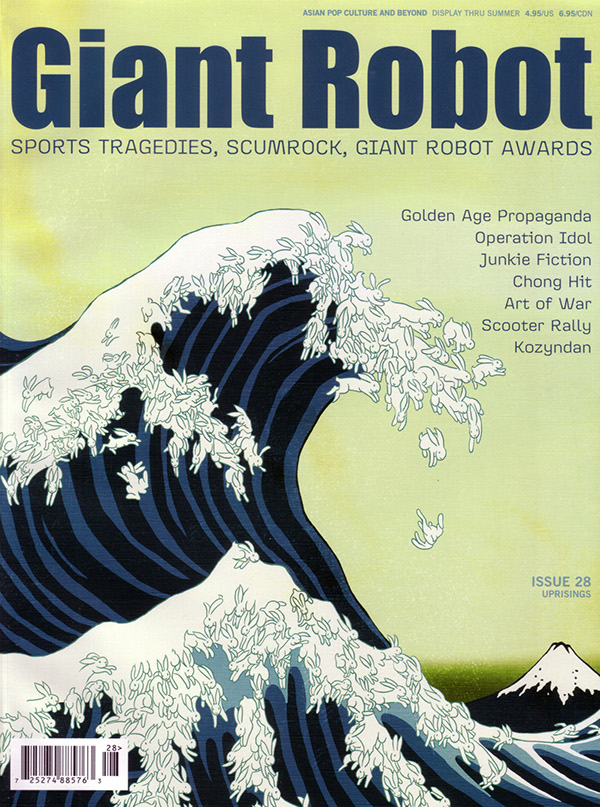 In 2010,
Munky King
produced a bookend version of "Uprisings" sculpted by Julie B at
Pretty In Plastic
. The first edition was extremely popular (even sold at Paul Smith's retail stores) and sold out quickly, so a second edition was produced which is also now hard to find.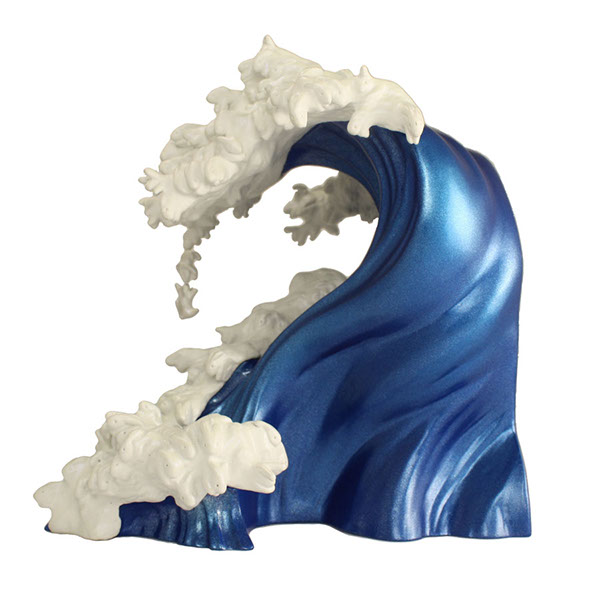 The image was also licensed by
Click for Art
in 2010 for a limited edition pillow/cushion.  Another item that sold out quickly.