Shakespeare Heart Art Book
Fully hand crafted with eco-friendly materials

.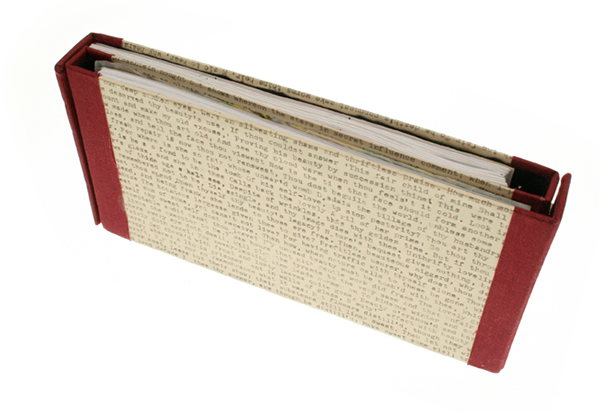 This book was developed for Denver's annual Heart Art auction in 2011. As a bonus, I
it also served to expand my bookmaking skills, a hobby I can't seem to stop my hands from wanting to do.
I started with the size of a purse, feeling this would be more likely used by a woman, then encorporated two sides sharing a back cover. The front covers each magnetically attach to the other side's spine, giving room for both a calendar on one side and notebook on the other. The covers are textured with Shakespeare's sonnets typed out on a vintage typewriter and capped with rich, red book cloth.