I worked along with Moxie to perfect the new needs of the brand. The briefing summed up that Mercy needed to stand out more somehow, that the minimalistic feeling wasn't enough anymore. This is the result we came up with.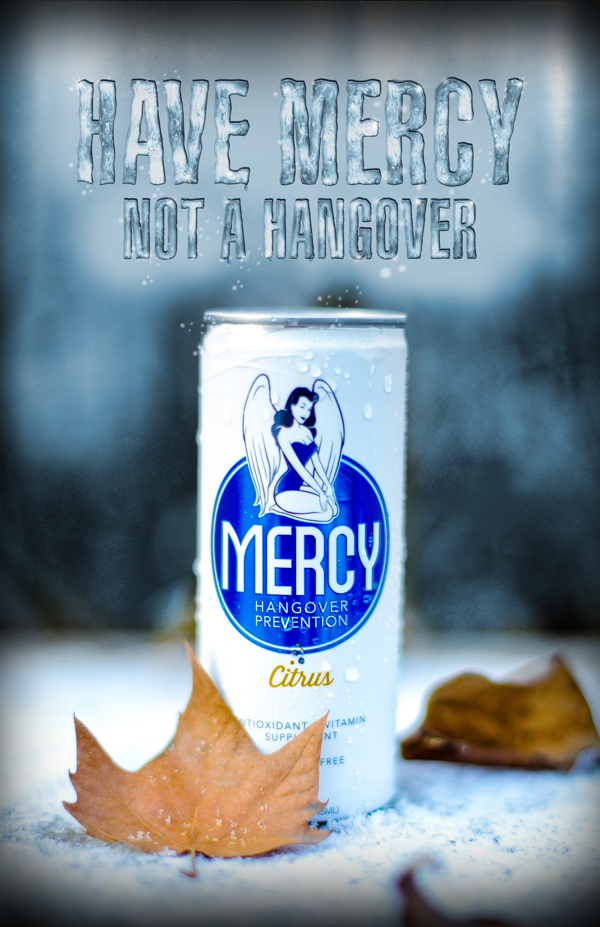 MERCY GAY PRIDE SPECIAL EDITION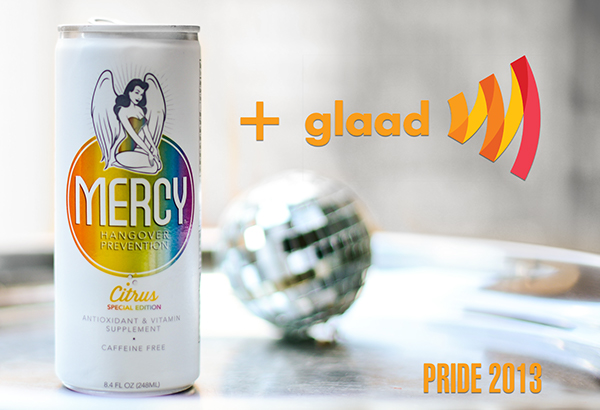 New blood orange flavor! Super successful and tasty!
Along with the blood orange flavor, also came the chewables!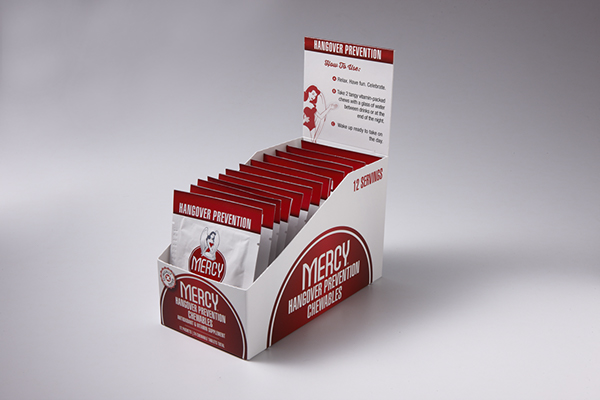 Not only did we add new flavors but also new functionality.
The function cans are full colored with white logo following a modular design to express each unique function. In this way there is a clear distinction between Mercy Hangover Prevention and Mercy Function.
In this case we have Mercy Restore, a soothing ginger lemongrass flavor which function is to replenish your vitamins.
In addition to new functionality we also implemente a new form: a 12oz glass bottle.
And Productivi-tea. A delicious blend of matcha green tea & mango!