Today, smart phones have practically evolved to act as an extension of ourselves – they're a place to connect, discover and inspire. But Singapore has a growing elderly population who don't have access to this technology due to a lack of know-how or financial reasons. Project Silverline is a CSR initiative by Singapore's largest telco, where used iPhones can now enrich the lives of the seniors and connect them back to the community.
From research, we recognized that Singapore is one of the most rapidly aging countries in Asia. Currently, 8% of the population is above the age of 60 with this figure projected to increase to 19% by 2030. But whilst there are more senior citizens now than ever, increasingly depression and loneliness are prevalent. In fact, social isolation has been described as 'the hidden killer', causing serious health problems.
Five Silverline apps were developed to enhance the social, emotional and physical needs of Singapore's rapidly growing elderly population. These apps enable users to feel inspired, connect with their care givers and loved ones, take care of their health and discover new experiences every day.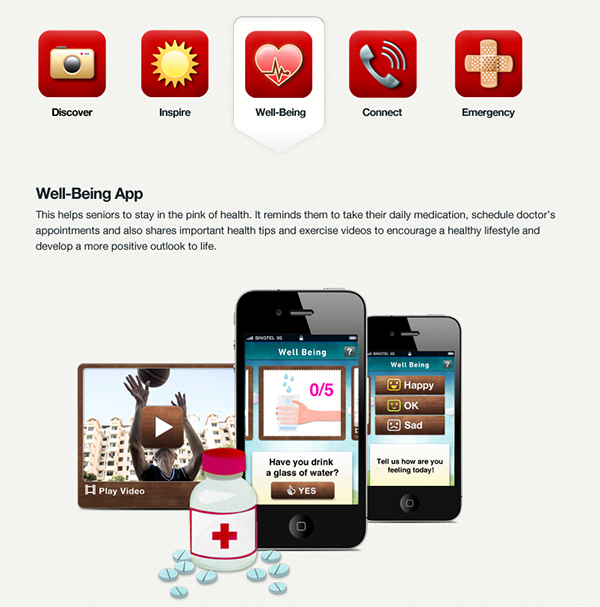 ♦ Spike Asia 2013 Digital Category Gold Spike
♦ Spike Asia 2013 Mobile Category Gold Spike
♦ Cannes Lions 2013 Mobile Lion Category Gold Lion
♦ Mob-Ex Awards 2013 Bronze
♦ Creative Circle Awards 2012 Mobile Applications - Silver
♦ Creative Circle Awards 2012 Use of Innovative Technology - Bronze