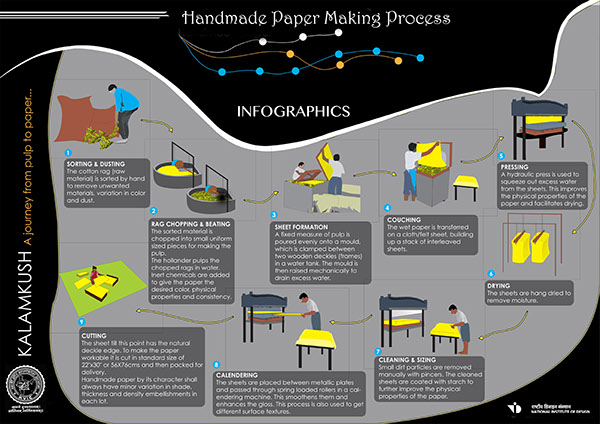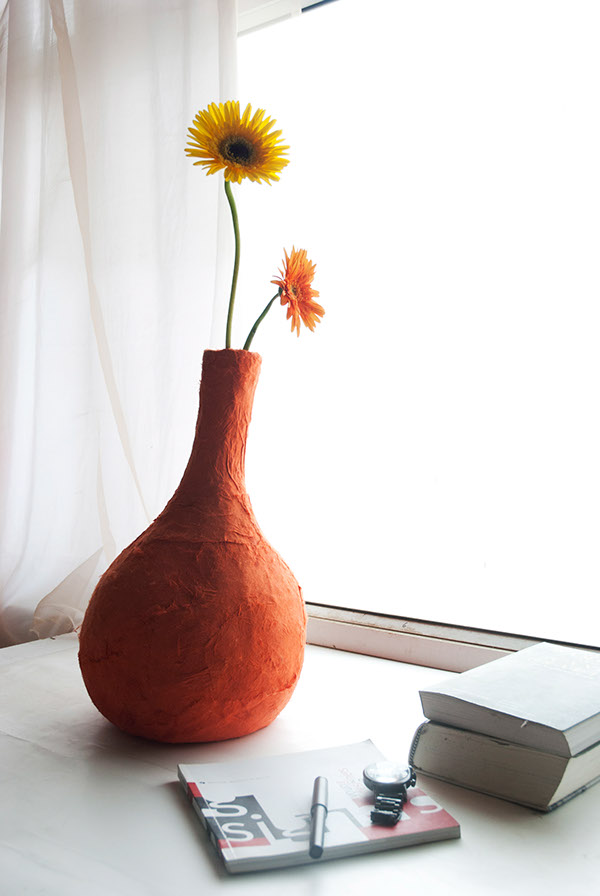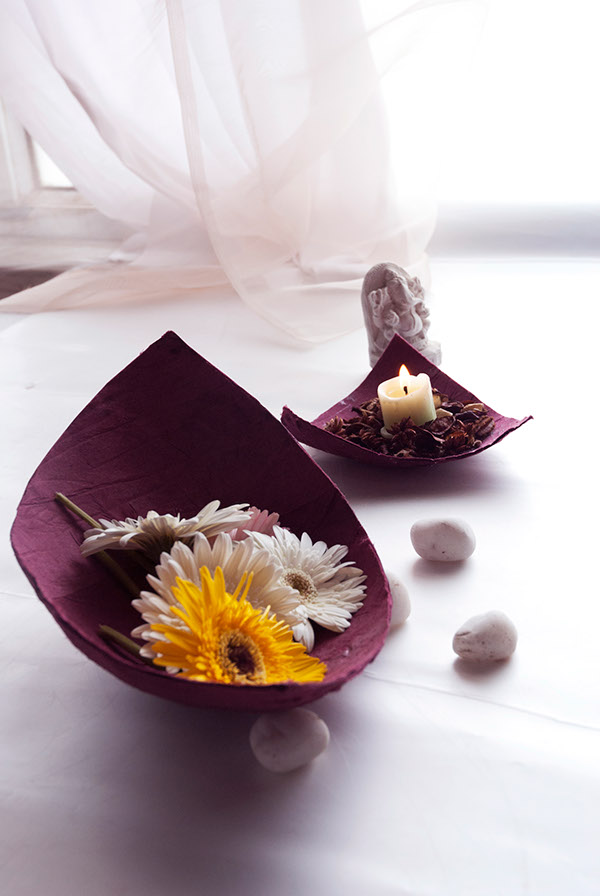 HANDMADE PAPER
 - Classroom Live Project 
Sponcered by -
NID & KVIC (Khadi and Village Industries Commission) 
Paper Factory
- Kalamkhus
The world of paper is a very exciting, i never use to think of using paper as a material to work upon for larger structure, because for me it was a material which sock lots of water, it crumples,, tears, burn easily, cannot be streached, cant with stand high tension & pressure, streangth etc.These properties have always kept me away from using it. 
Paper manufacturing process at paper factory "
Kalamkush
" was a major break in my life. Observing step-by-step papermaking process was an amazing experience. And making paper with own hand was a great experiance.Walking through the hanging papers left for drying inside the workshop was enough for me to change my mindset about paper. This was the fist time in my life i was seeing the process of paper making so closely. The environment inside the kalamkush like smell, colour,textur,noise of machine, sound of the place was speaking about its history of parer making for last 50 yeras of independence in India.
Exploring different possible techniques with paper was fascinating and I enjoyed it. Paper being a soft material and can be joined easily to desired length with & without adhesive, can be streached and moulderd at different stages. the understing of use of paper for making products at the different stage was the key finding for me.I have tried to weave with paper in order to achieve different forms, i also tried to work with the paper pulp, for froming and did succiceded in making some decorative flower vases. 
The products developed were by using the waste paper rather then the newly produced ones. The primary idea was to make lifestyle product for the space "Decorative Vase". I used the same process in which the paper is made, I thought that adding an new step in the process of  paper making will slowed down the production. 
My vision was to help the organisation to fetch some profit by making fast moving low cost lifestyle products for a higher end market. These products are echo friendly so it is an biodegradable.These product look modern and very colourful and lively for the livingspace.
The product has received appreation in the "NID Exibitions & Vibrant Gujarat Exibition 2013 India"