OGILVYDO.COM @ CANNES LIONS
The ogilvydo.com @ Cannes Lions website were designed to support Ogilvy Worldwide people
get all the latest news, stories and interviews from Cannes Lions 2013
The Site launch from 16 June 2013
Responsive Design Concept
Shows the website on various devices where the isotopes adjust accordingly.
The pictures and videos need to auto-adjust based on the device used for display.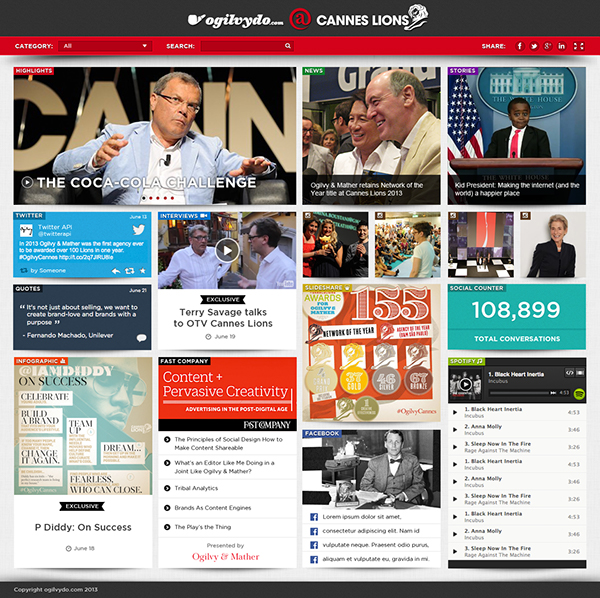 Cannes website having a dynamic mosaic-like design.
The sorting is done based on the categories mentioned. Alternatively,
if you click on the colored tab on the right corner of each tile, the category listing is displayed.
Homepage
- (Drop down list)
Homepage (News section rollover)
Homepage (Interview section rollover)
Interview Section Detail Page
Homepage (Instagram section rollover)