444 Oxley presents one of the most attractive commercial development opportunities for Redcliffe in recent years. The property is over 3,200m2 in area and is located at the western gateway to the Redcliffe central business district at the intersection of Oxley Avenue and Anzac Avenue. The property has Council approval to be developed as a six storey commercial precinct with close to 6,000m2 of floor space.
444 Oxley required the development of a presentation document to communicate the proposal of a new commercial building for several State services which would make communications with the various State bodies to 'sell' the idea easier. With our years of experience with both developers and State and Federal Governments we proposed a concise printed document and supporting website, making the information easy to share and supply.
To make the various elements easier to share and make sure they stayed together a folder was designed. This used an insert pocket on the inside-left to hold the various floor and elevation plans and a brochure fastened to the inside-right of the folder. This effectively made the folder a booklet and made it very easy to hand over to interested parties and did what could be done to safeguard the information staying collated.
An optimised PDF was also created to allow a quality printable document that is also easily emailed to even mobile devices using 3G, as many ministerial advisors required to brief on the proposal may have viewed and supplied the document via their Blackberry mobile phones.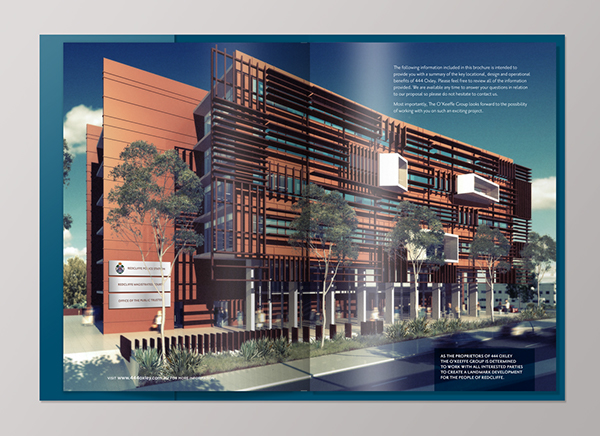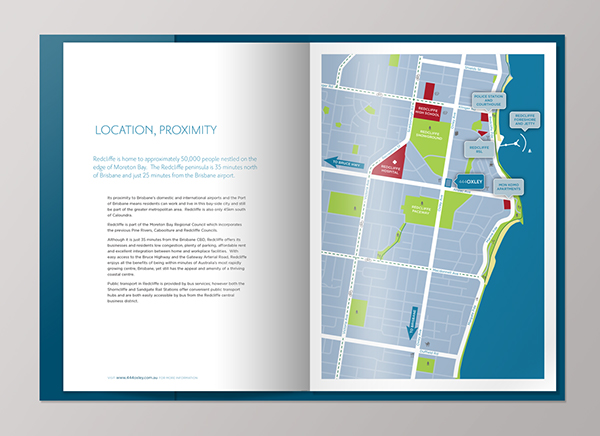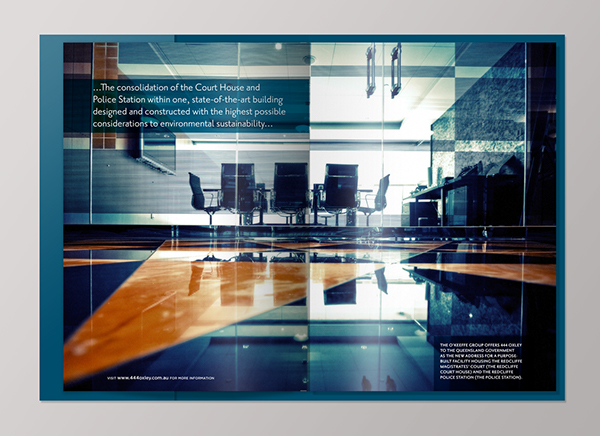 The website is a WordPress content management system (CMS) based Responsive site, working well across the full-range of web-browsers and mobile devices with a quality SEO framework.
The site offers a compliment of  project information, image galleries, live Google area map and PDF downloads.