"Pipetas" fue un proyecto colectivo, en el que un grupo de amigos haciamos una viñeta diaria. Una persona hacia una y le seguia alguien mas. 
"Pipetas" (Pipettes) was a collective project in which a group of friends were doing a daily vignette. Somebody made up one and then was continued by someone else.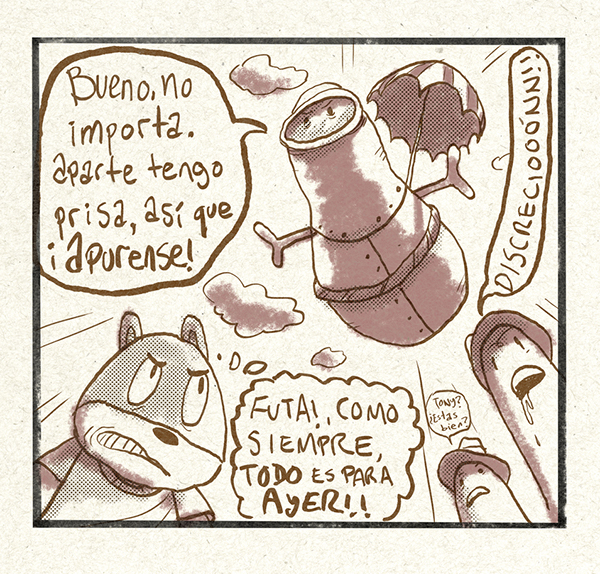 "Tira Idiota" Es una tira comica semanal publicada en facebook.
"Tira Idiota" (Idiot Strip) Is a weekly comic strip published in facebook.
¡Gracias por ver!
Thanks for watching!