In-store poster design and comp for DSW and Men's Front Country
© 2012 EMILY MOON. ALL RIGHTS RESERVED.
Comps, print ads, outdoor advertisements, and commercial storyboard for Move: Kinetic Television.
Client:
Cable broadcast syndications
Marketing Objective:
 The objective is to establish a cable network devoted to dance that attracts both dancers and dance enthusiasts alike. Move should be marketed as a place where one can explore dance from around the world, be educated on different dancers and dance techniques, partake in zumba and dance lessons, cheer on their favorite dance competition contestants, and ultimately be entertained by dance and all its various facets.
Target Audience:
 Move's target audience is both dancers and dance enthusiasts between the ages of 14 and 40. The target audience includes both people who like to interact via zumba and dance instruction and people who garner visual entertainment from the art form.
Key Net Take-Away:
 Dancers and dance enthusiasts should be able to access versatile, inspiring, and entertaining dance-related programming in one location and at any time of the week or day.
Market Advantages:
 Move is one of a kind in that it conglomerates dance shows, workouts, and films into one place. No other cable network provides all dance all the time to dance enthusiasts and dancers alike.
Unique Selling Proposition:
 Emphasize the fact that the network is one of a kind, and the fact that "move" has both a physical and emotive connotation—in keeping with the network's goal of inspiring physical activity and wowing audiences with its entertainment.
"Move, kinetic television for every style, every day."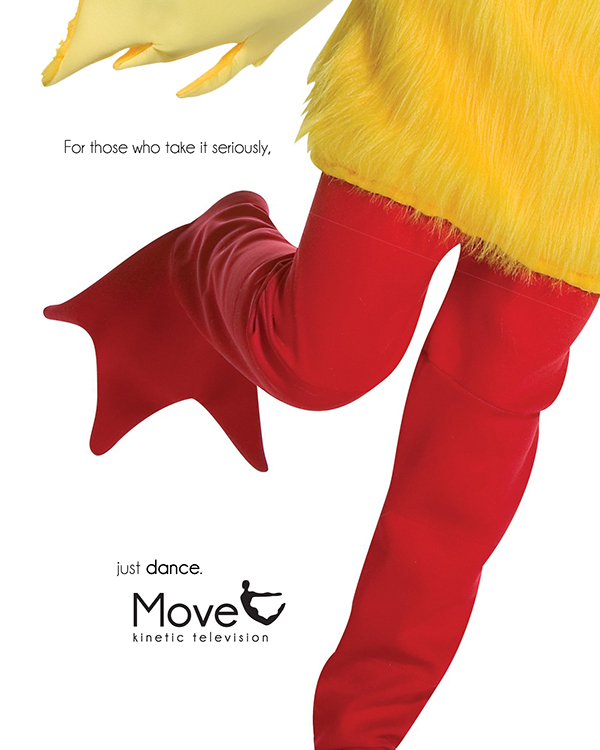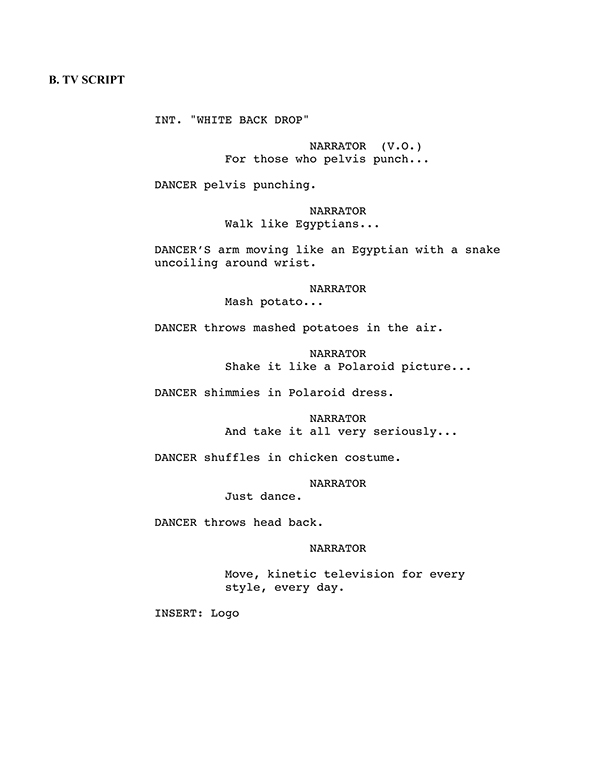 © 2012 EMILY MOON. ALL RIGHTS RESERVED.