Hangen (previously called
stretchless
) is the final working model of project aimed at creating a hanger that minimises the risk of a T-shirts neckline being stretched when it gets hung up. The final design can be seen in the image and GIF and as this product is in the final stages before manufacture hopefully it will be in a store near you soon!
The initial concept for Hangen was envisioned in January 2012 and since being featured on Core77  has gone through 4 major re designs with over 100 development iterations, taking it from concept to prototyping, with the product now fully manufacturing ready.
Version 1 being the initial concept which was thought of, drawn out and created in around 24 hours (for a design placement brief) - this was the design that featured on Core77 in February 2012.
Then 6 months later I revisited and redesigned the product. Over this time I had developed a love for the design styles of Naoto Fukasawa, Yves Behar, Sam Hecht and Kim Colin and wanted to create my own designer piece that fitted the current design style that these creatives do so well. This was the design that became extremely popular on the Behance network.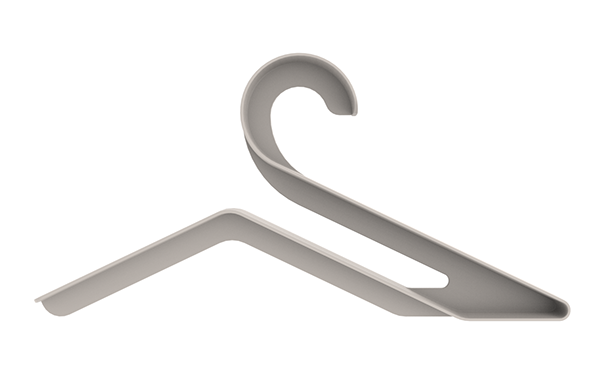 The main adaptations made were altering the wall thickness's, adding draft angles and reducing the risk of air traps.