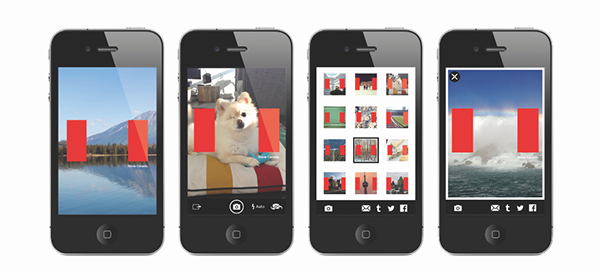 The KnowCanada app allows you to create and share images that uniquely represent 21st century Canada. The bold red bars of the Canadian flag act as a container for each image, resulting in a rich array of viewpoints, imagery and ultimately fun photos from coast-to-coast.
KnowCanada follows the success of the original
'Know Canada'
brand campaign launched in 2012. The conceptual campaign was developed in partnership with 
Studio 360 with Kurt Andersen
, an arts and culture radio show from WNYC and Public Radio International.
KnowCanada is now available for $0.99 in the
Apple App Store
around the world. Requires iOS 6.0 or later.
Orange Claw Hammer, a web and mobile development company based in California, developed the KnowCanada app.
BMD also relaunched
knowcanada.org
site and produced a short video to promote the app. The website hosts a
gallery
where app users can submit and
share photos
of their Canada.