The MCA (Malta Communications Authority) wanted their 2011 Annual Report to showcase the launch of various Wi-Fi spots by the Government of Malta in popular local areas, such as near schools, public gardens and government buildings.
The idea of concentric circles, emerging from the bottom left hand corner of each page, came about after extensive trials into conveying the idea of WiFi spots having only 3 inks to work with (blue, yellow and black).
The concentric circles' point of origin represent Wi-Fi hotspots, with their signal becoming the book's layout grid.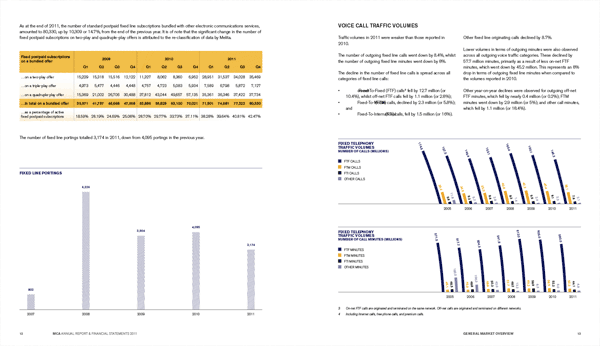 All of the Annual Report's content is based on the grid created by the concentric circles, in particular the graphs which beautifully align and give an idea of the grid even though it is not printed on most pages.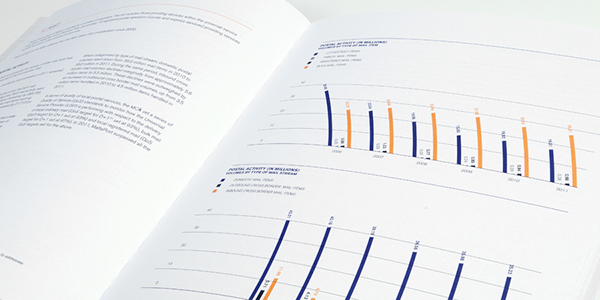 An online version was created for the MCA Annual Report 2011, to further embrace the concept of the vital inclusion of internet in today's society, as well as a means to reduce the amount of books which needed to be printed and sent out.