Keirnan Group was a tabula rasa project for a well respected, premium quality design and build company, specifically working on residential homes from $1 to $9 million. 
Working with the owners we renamed the company and delivered a modern Brand and Corporate Identity which included business cards, letterheads and some collateral such as document folders and pitch documents.
Additionally we designed what will become a seasonal brochure / magazine, letting the client market each quarter with a new and interesting direct-marketing piece.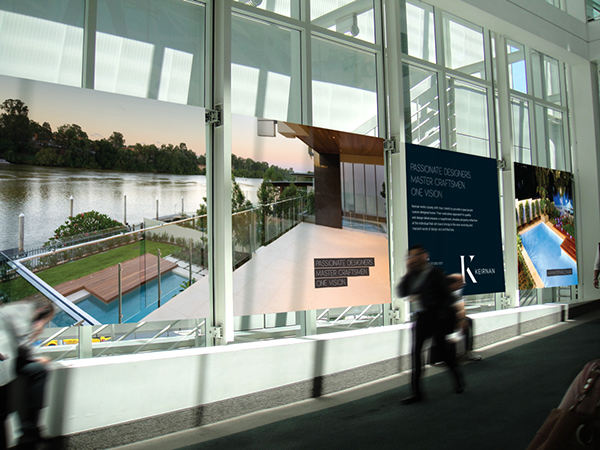 Signage proposals were also designed which will act as a style-guide of sorts for future promotional work. These would lean on the same hero photographs and copy used on the most recent seasonal magazine, creating a linked promotion that will evolve through the year.
Website proposals were made for a gallery site built around the WordPress CMS. This would include a sliding-drawer style navigation which moves in and out of the black bar below the logo, creating a minimalist interface while still allowing easy navigation for site users.