CARTELES DE CONCIERTOS / GIG POSTERS
La Hostia (gig poster)

44 x 30 cm
Otro cartel más para el grupo madrileño de rock "La Hostia"
51 x 41cm
-----
Another gig poster for the rock band "La Hostia", from Madrid.
Niiiiceeeeee....
Muy contento con cómo han quedado los detalles. :)
-----
Quite proud with the details in this one...
El superhéroe más nerd al sur de la frontera!
---------
The nerdest superheroe from south of the border!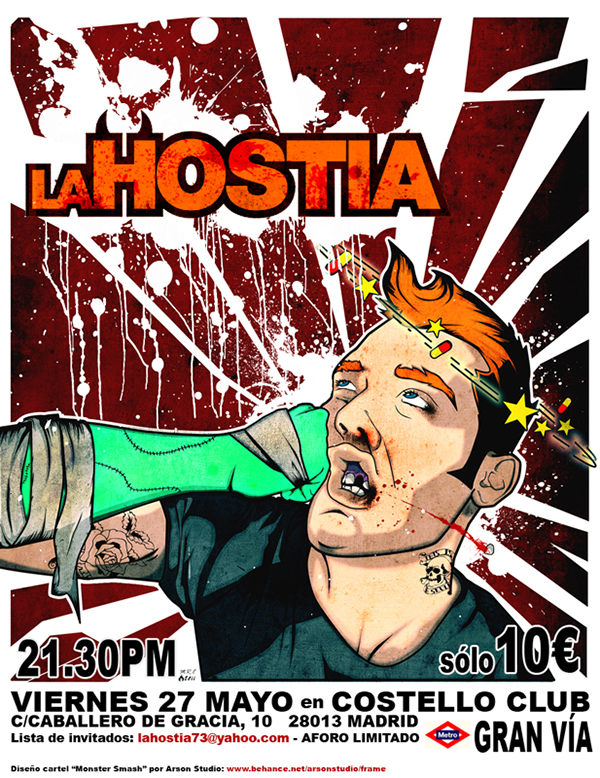 Flyer para el concierto de grupo madrileño "La Hostia"/ Flyer for "La Hostia", a rock band from Madrid.
Weapon of choice:  
Just a feeling
by Rancid or 
The Flame deluge
by Thrice