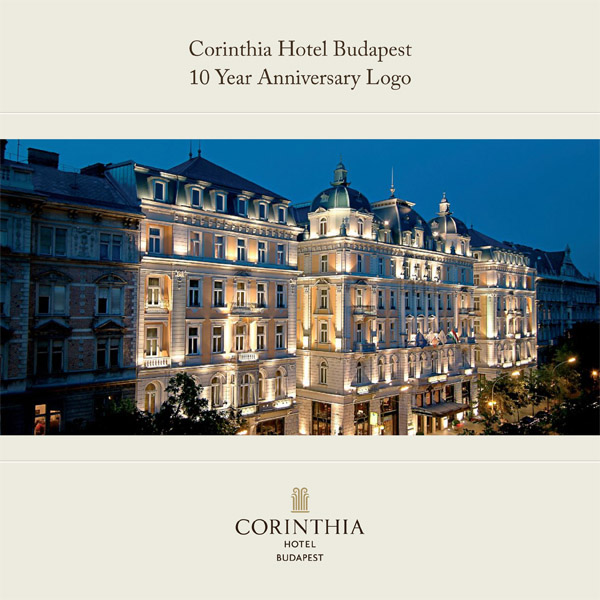 To create a mark celebrating Corinthia Budapest's 10 Year Anniversary,
one which graphically reflects Corinthia Budapest's character and image.
The mark shall be used for a whole calendar year in all Corinthia Budapest brand collateral.
Research


Corinthia Budapest's style is quite unique,
and its interior is defined by numerous examples of ornamental motifs and curlicues.
Most of these ornamental patterns can be found upon entering Corinthia Budapest,
with various interesting examples surrounding you. The culmination of the architectural
and finishing style that defines Cointhia Budapest's image can be found at the lobby,
where a mark comprising the hotel's initials 'RH' takes centre stage.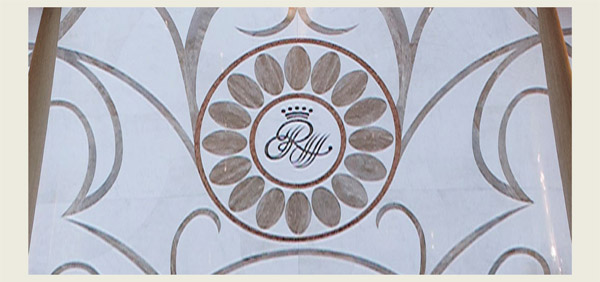 10 Years mark inspired by lobby 'RH' mark
Amalgamating the ornamental elements found in the classic icon in the hotel's lobby
together with the general look of Corinthia Hotel's current brand guidelines resulted in a mark
that looks sophisticated, with a striking balance of contemporary and classic typography which oozes class.