Design Museum Boston
For almost 4 years, I worked on various design project for Design Museum Boston, a nonprofit organization that envisions creative, engaging public art and design education for Boston and New England. Here's a small sampling of various work.
Design Museum Boston doesn't have a physical location, so to create the atmosphere of an exhibition we created "Beacons" where information can be displayed.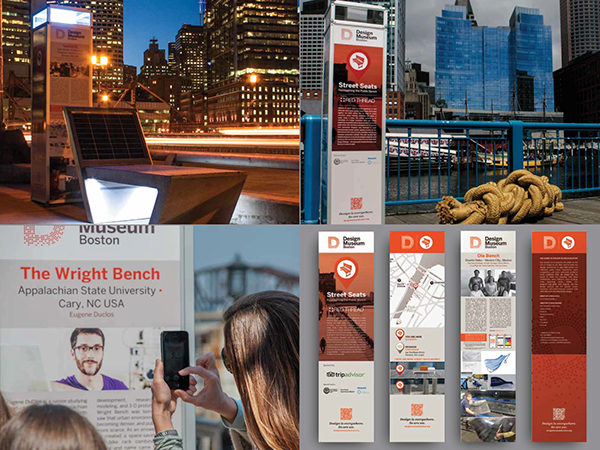 Design Museum Boston has an extensive calendar of exhibitions, programs, and events, which creates a challenging problem of how to display a lot of information clearly. DMB's motto is "Design is everywhere. So are we" so maps were a must to show the mobility of the organization.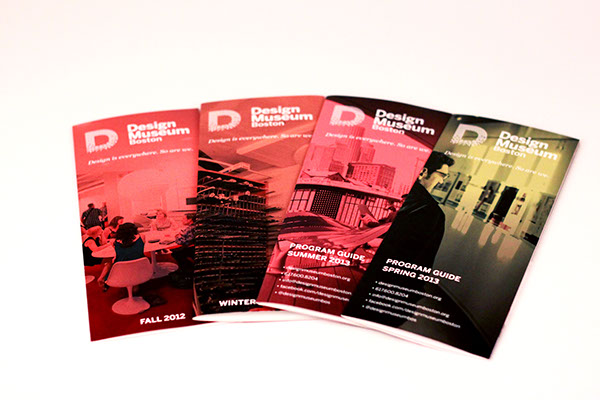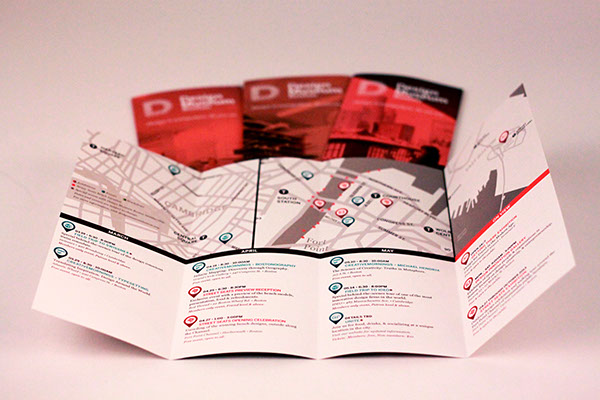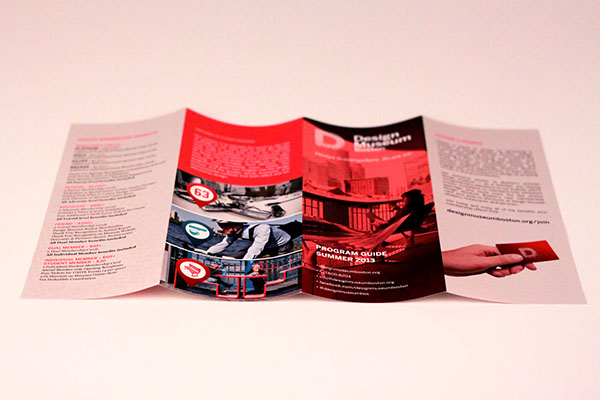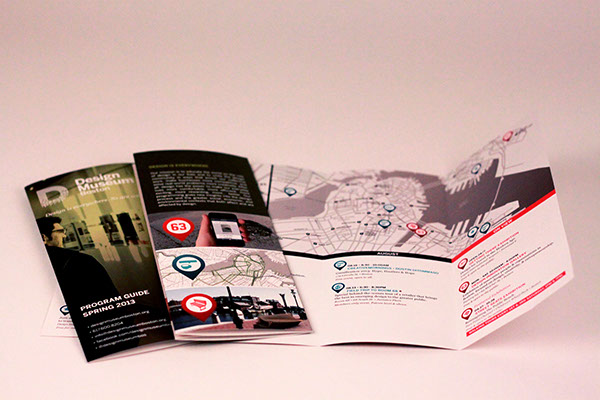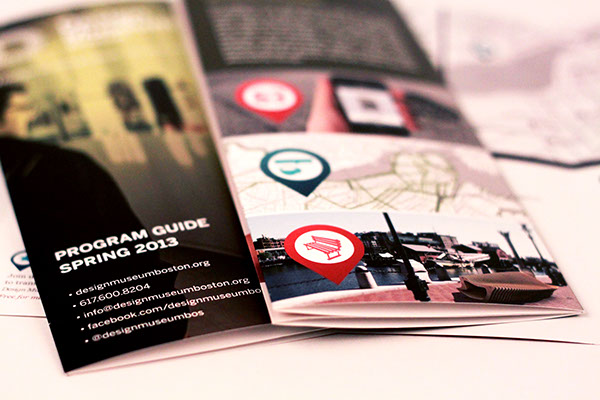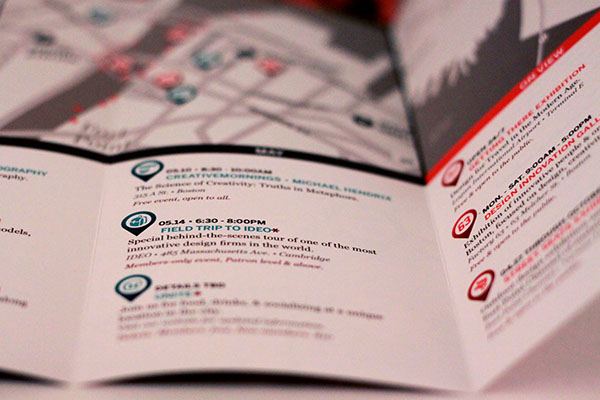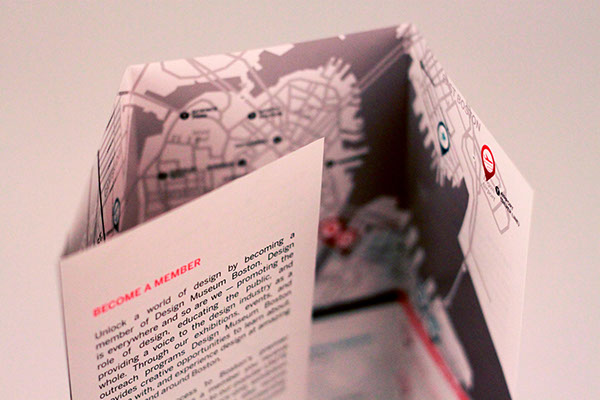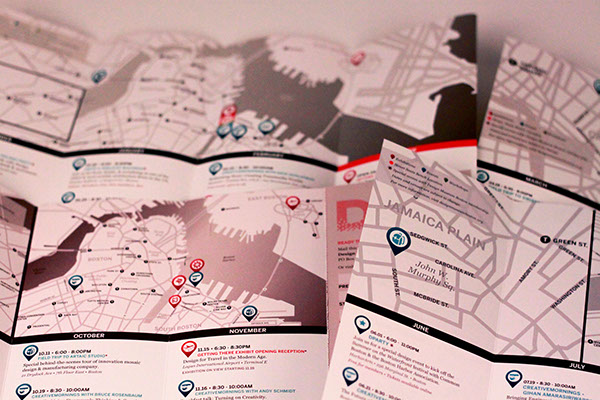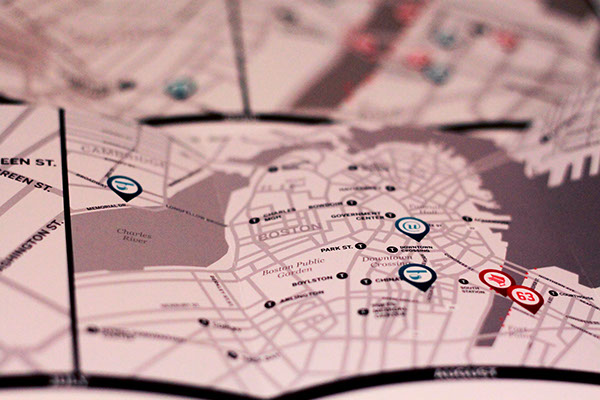 Creative Capital: Designed in Boston
was Design Museum Boston's first major public exhibition. The book I designed for the exhibit was sold as a limited edition souvenir.
PREPARE FOR LAUNCH
The first project I worked on with them was for the official public launch of the organization. We conceived this idea of a literal launch, like a space craft, to illustrate the feeling of a new, big, strange world; of "going where no designer has gone before." One part edgy, one part quirky, all parts filled with passion for the cause. Prepare for Launch!

UNITE@ Identity
UNITE@ events are all about bringing designers and non-designers together at unique locations throughout the city to connect around design and learn about the museum's programs.
We wanted to create a mark that would show how fun and welcoming these events are meant to be, and also create a sense of togetherness and collaboration. I came up with the idea of a ven diagram, which together create the Design Museum Boston red.
BCAE Lecture Series



The BCAE Lecture Series is a part of the

Creative Capital: Designed in Boston

exhibit. Two studios were invited to explain in detail the process behind their projects.