Here goes one more issue of GQ Brasil.
For this month, we had in our cover Anderson "The Spider" Silva, greatest MMA fighter of all time.

This is a single page featuring four models for headphones, part or the "Essencial" section of the magazine. At the bottom, we gave a review of four just-released albums.

"I want to be Superman". That's the title in Portuguese. It talks about how Henry Cavill prepared himself to live the character.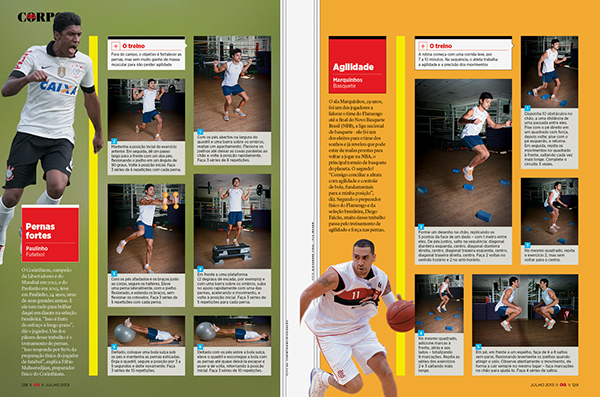 "Champions Secrets". This sequence of seven pages features seven athletes, of seven different sports and some exercises of their workout routines wich anyone is able to do.
For this opening page of the "Corpo" secion, we had the pleasure to work with the brazilian illustrator Denis Freitas.