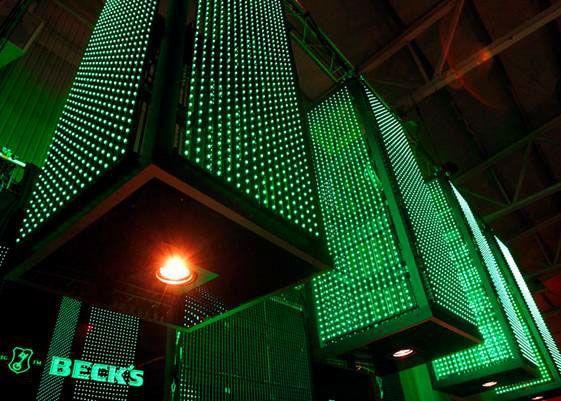 Beck's Led Bar came into being as the Hyperspace and the Tiesto partys' sponsor settlement.
Development of a unique installation which is not only a selling point but innovative sponsorship solution as well.
Unusual usage and composition of Led strip courtain: Led usage as chandeliers and backwalls of fridges.
The freedom of brand making was created by the special composition and usage of Led strip courtains. The result is a continuously moving, vibrating and flashy, aesthetic bar counter and sponsor settlement.
19 April 2008. Hypersapce – Budapest, Syma hall (5700 visitors)
13 September 2008.  Tiesto -  Debrecen, Főnix hall (9400 visitors