( 3rd year of studies / 5 )

Create an hiking watch range with the altimeter, compass, barometer & cardiometer functions.
Respecting 3 different Design languages :
Casual, Resist & Speed.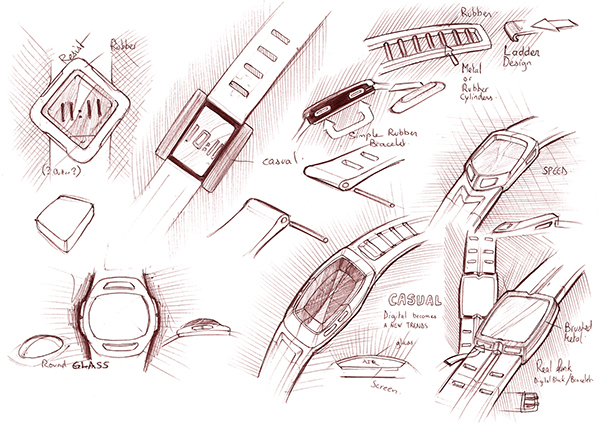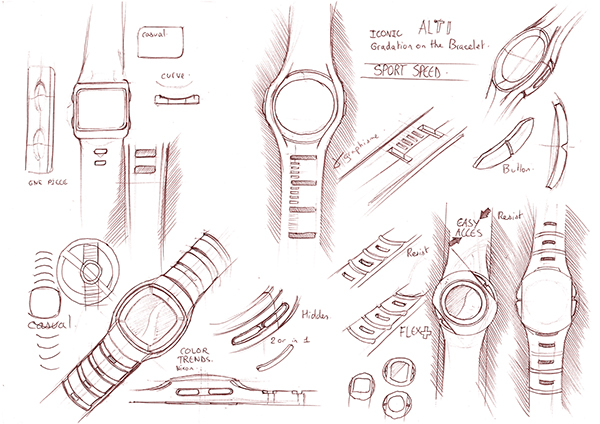 Details definition of the Quechua 800 watch
(the most expansive ofthe range)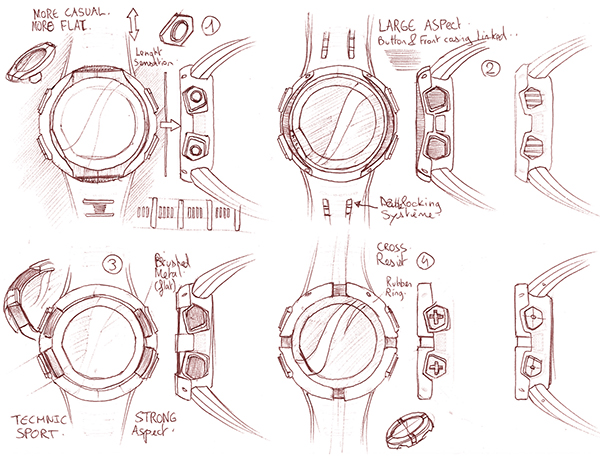 A Smart tool to enrich your hiking moments !
Made in metal for the 
casing with brushed surfaces at the top for a better aesthetics.
4 notches reminding the compass directions, relief on buttons for a sensitive touch...
Characteristics : Altimeter, Compass, Barometer & Cardiometer.