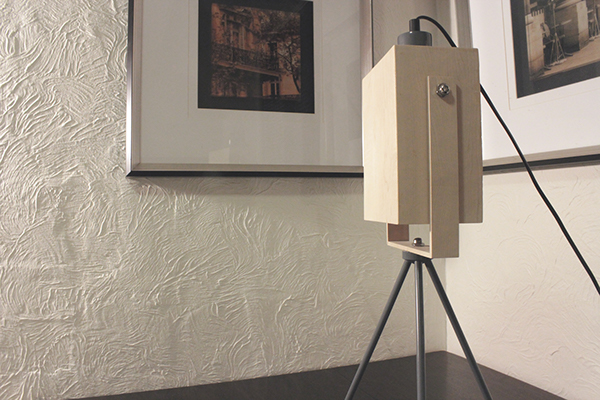 Tribox is a movement-sensing desk light emphasisng the importance of functionality and user ergonomics. With a sensor built into the light, the Tribox can be used and interacted with entirely handsfree.
The idea came from personal experiences with my own common desk light where I felt having to interact physically to turn it on and off became such an unergonomic task.
The Tribox will turn on with your arrival, and turn off when it feels you've been gone too long.
Aesthetically I admired the idea of contrasting a soft maple light shade with a gun-metal grey aluminium tripod stand. Its overall form is very minimal and strong-lined, expressing a contemporary, retro style.