Symbol and typeface design
La sovrapposizione di due forme: un rombo (la materia) e la lettera effe (Fond.al.pi.), genera una nuova forma, una freccia rivolta in alto a destra, simbolo di crescita, sviluppo e miglioramento.
The overlapping of two shapes: a rhombus (the material) and the "F" letter (Fond.al.pi.), generates a new shape, a pointing arrow in the upper right, symbol of growth, development and improvement.

Il carattere, realizzato in modo da risultare equilibrato e deciso, tiene conto della necessità di essere estremamente leggibile.
The type, realised as to appear balanced and determined, considers the necessity to have a great legibility.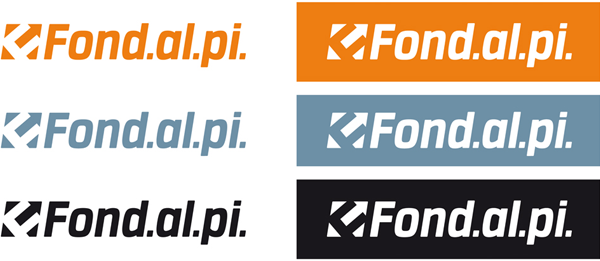 Thank you for watching our work.