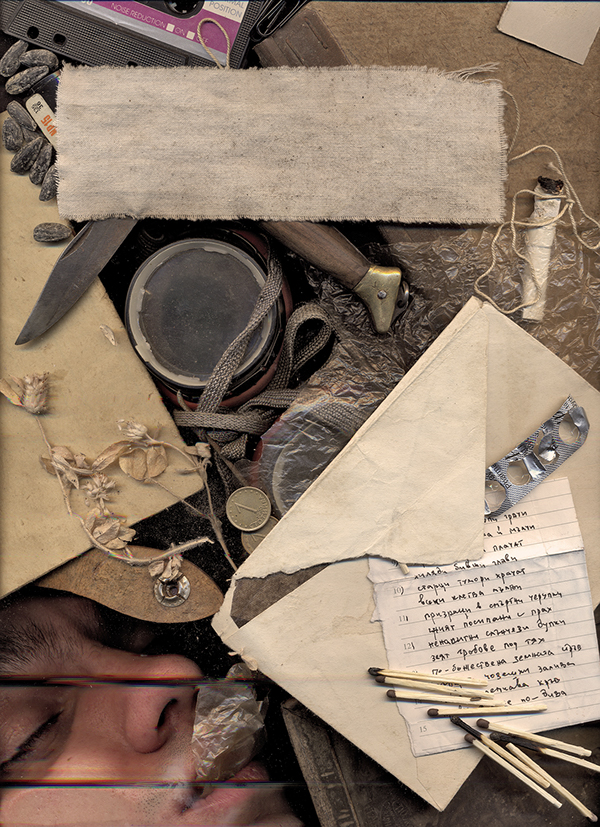 Picking up a camera and taking a picture of yourself is too easy... many have done it too many times.
For this self portrait I decided to escape the easiness of digital cameras and use a scanner to flatten out what defined me in that moment of time and space and create a cover of my everyday life leaving the title space blank. All taken in a single scan including myself.
Full content: mixed tape, sunflower seed, old 35mm film casing, linen string, used matches, a poem about war I wrote, empty pills blister, leather film camera case, dried flower, my 2 cents, plastic wrap, an envelope from 1956, a cigarette butt, a piece of dirty cloth, my great grandfather's diary from 1917, the back of my great grandmother passport picture, my grandfather motorcycle goggles, my other grandfather knife, leather book cover, paper clips and me... illusions of the everyday life.