This project aimed at developing the promotional kit for the Rock in Rio 2013 festival, for the Visual Communication Project II module, at ESDI (School of Design of the Rio de Janeiro State University). Project developed by Luisa Kühner and Gabriela Caldas, under coordination of our module leader, Prof. Washington Lessa.
The assignment consisted of a two piece kit, which would come along with the festival tickets. One of the pieces was a portable and foldable material to take to the festival, and the other was a more resistant piece to be kept as a souvenir of the concerts.
The pieces should contain:
- List of available public transportation;
The kit could

not

contain the official Rock in Rio logo.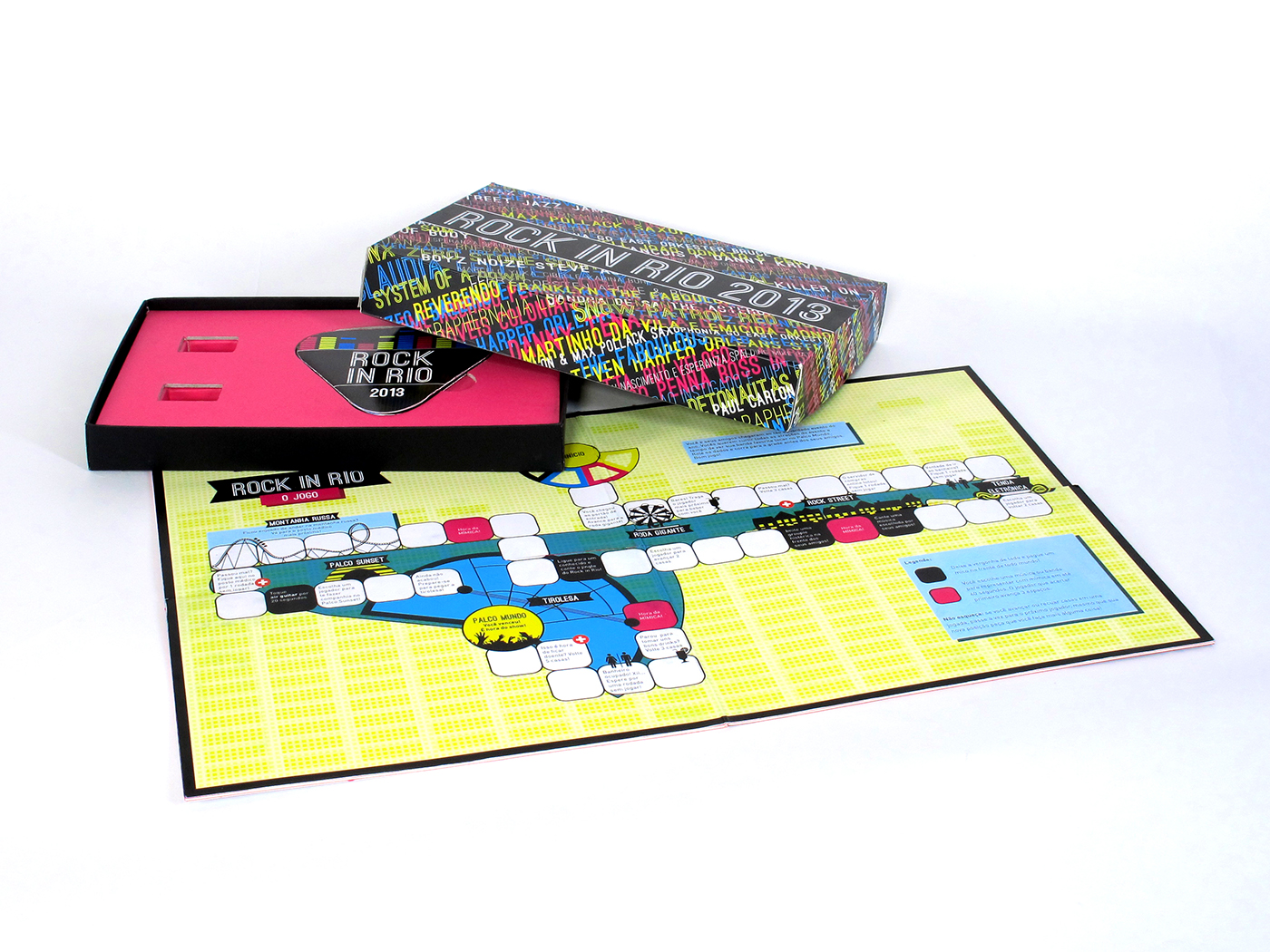 We designed a kit which would come in a box by mail once the person purchased the festival tickets. Once opened the box, the buyer would see the two piece kit with a brochure and a board game with a pair of dice and pins.
The brochure has three folds and is shaped like a guitar pick while folded, but it can also be used as a portable hand fan when opened half way.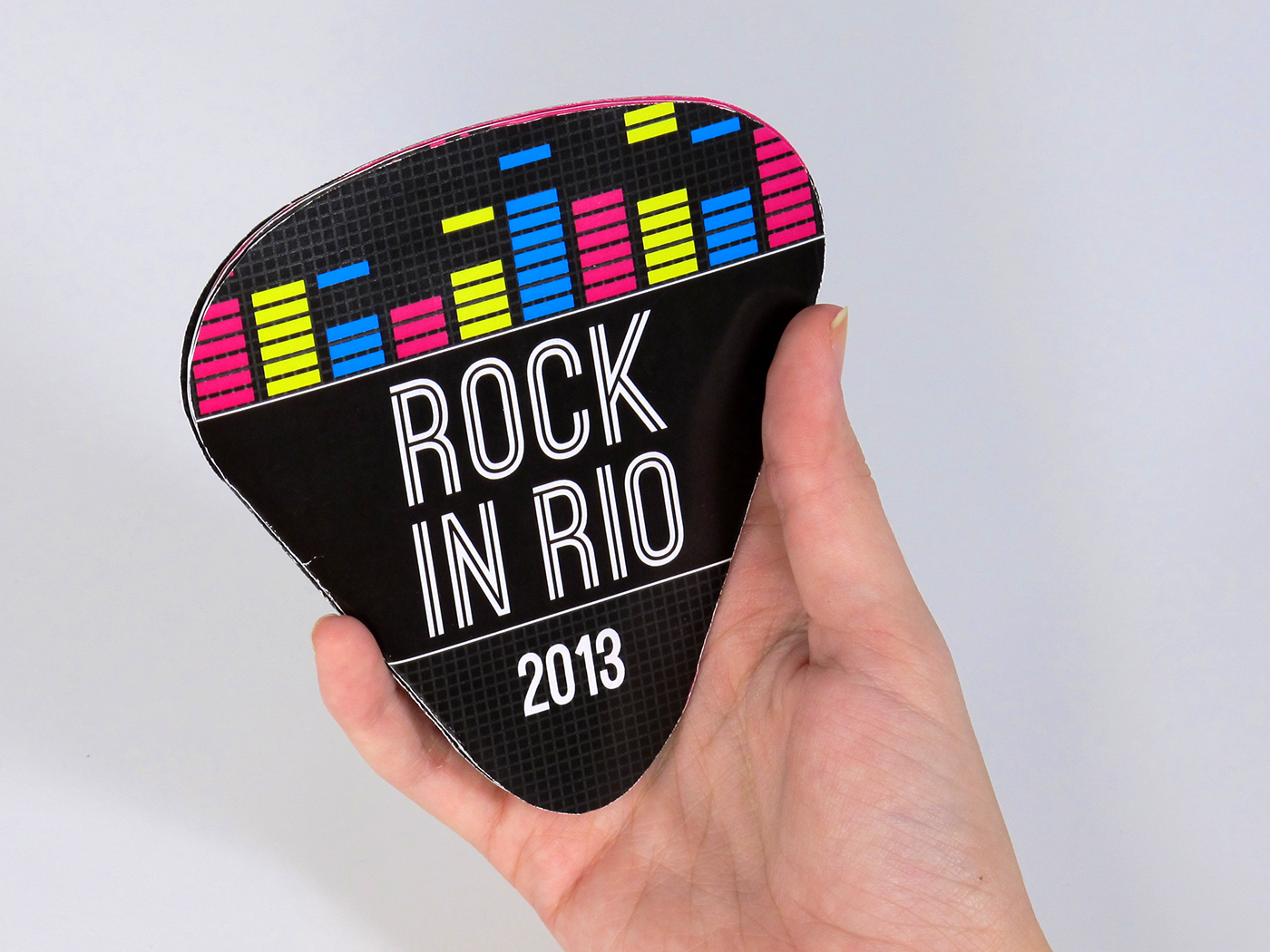 We chose to develop a game board based on the Cidade do Rock (Rock City) map as the festival souvenir.
The back of the board contains the information of the available public transportation to the Rock City and the event sponsors.
Available public transportation to arrive at the Rock City