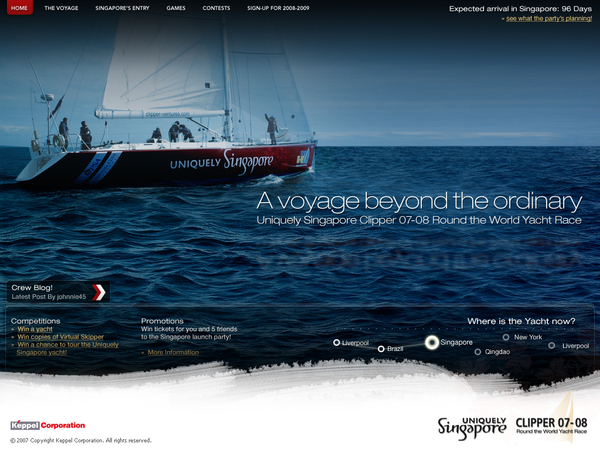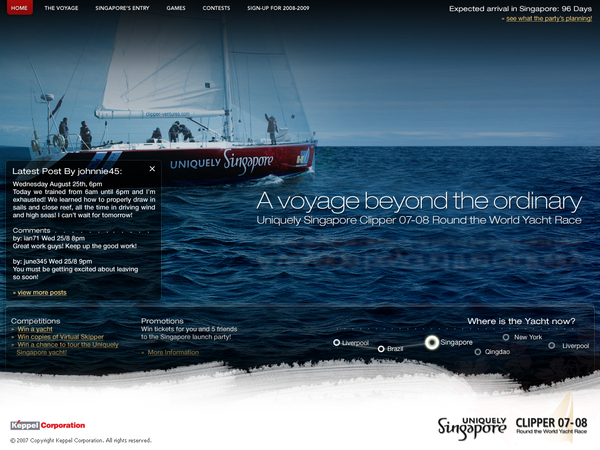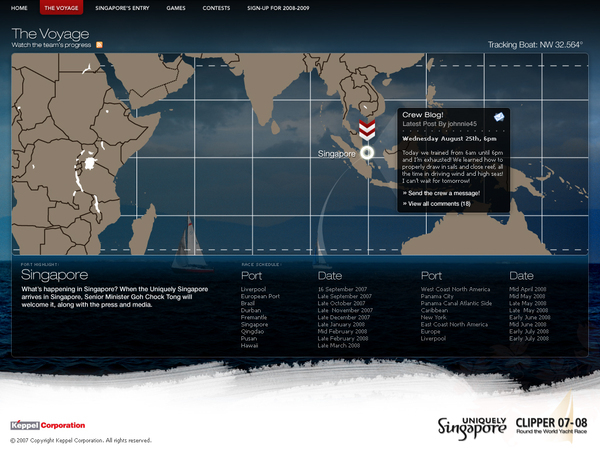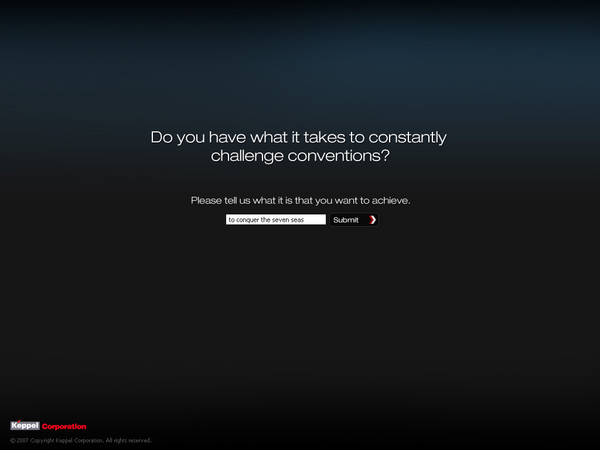 Keppel Clipper Race Microsite
My Role: Art Direction / Design
Client: Keppel Corporation
Produced under: Proximity Singapore

Description:
This was a concept pitch to create a website for Keppel's entry to theClipper Race. How it works is that Keppel handpicks employees to be apart of this experience - they empower the to overcome feats, immersein teamwork, and fulfill their dreams.

The first bit of the website is to ask the user what do they want toachieve and then a movie loads that tells them about the boat, therace, and keppel. It then ends with the user's dream (to conquer theseven seas) at the end so that they will feel that they're really apart of this.

The rest of the site is just to track the boat, recieve blogs andupdates from the crew, send them support and whatnot. We won theproject but again... this project was not realised due to clientbudgets (is it me or am I seeing a pattern here?).