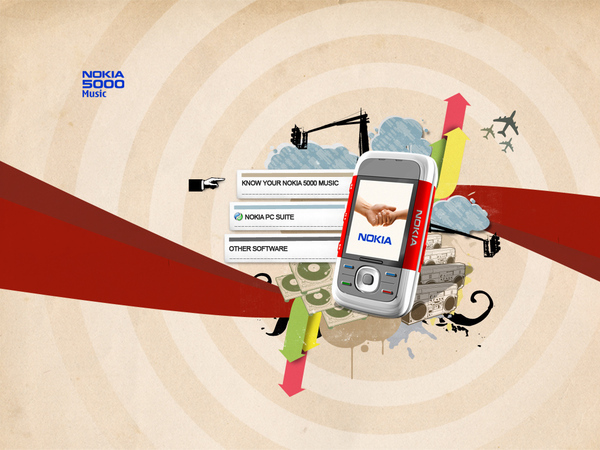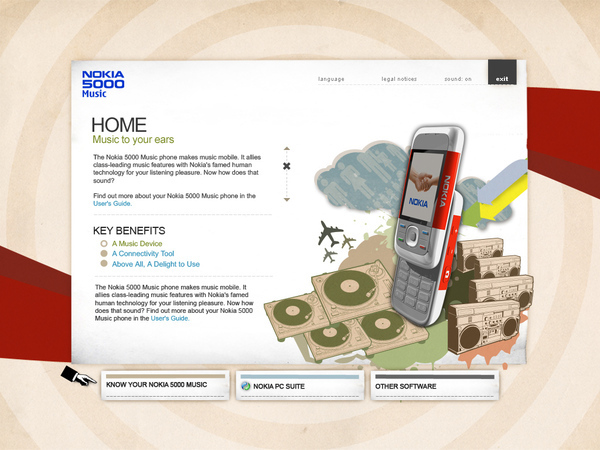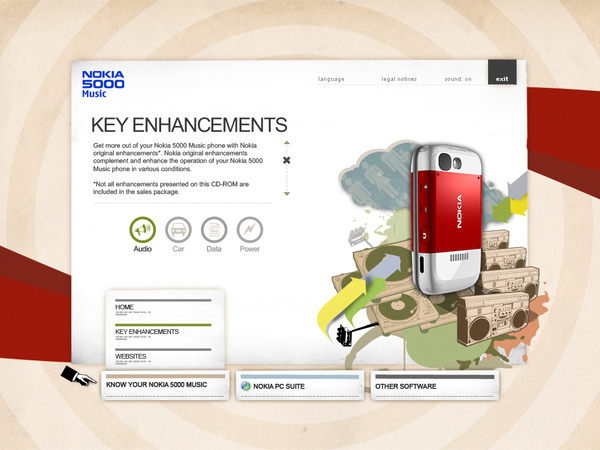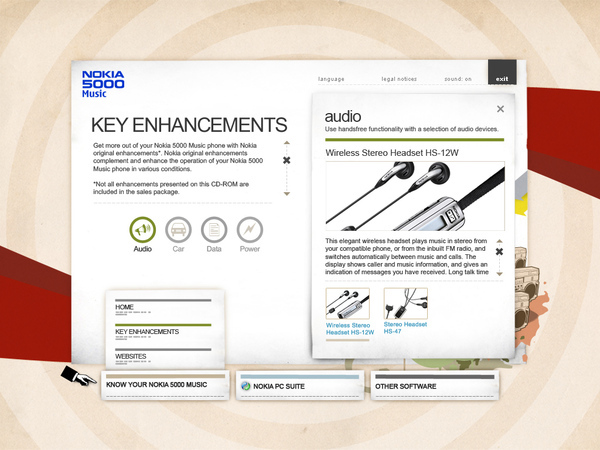 Nokia 5300
Client: Nokia
Produced under: The Upperstorey

Art Direction / Design, and Animation: Jeff Mendoza
Programmer: Zhou Huibin
Project Manager: Joanne Kwan

Description:
Oneof my first Nokia CD-ROMs, this line of phones for music was using anold 'CMG' called Expression which mixes urban, construction, graffiti,pop-art, and avante-garde themes. After coming from a usabilitytraining before working on this, my approach to this project was tomake it look fun while at the same time make it easy to use.

Idesigned this CD-ROM with the idea of having a dynamic artwork (to suitthe CMG) with a usable interface by laying out the content in a "papermanual" to make it readable and clean while having all the urbanguerilla theme to all around it.

*Note: Screens show "5000" as the model number as these were done during concept stage where the actual model number was kept confidential until launch date.