2012 - P O R T O - P O R T U G A L                41.159125, -8.629453
D e s i n g _ w o r k s h o p :

Concurso de Ideias para alunos de arquitectura paisagista

Este projecto consiste numa proposta de desenho de espaço exterior de carácter urbano
para a cidade do Porto para o terreno da ANTIGA  ESTAÇÃO  FERROVIÁRIA da BOAVISTA  que se encontra sem uso e inacessível. Foi fornecido previamente um projecto de urbanismo/arquitectura no qual se prevê a implementação de 6 edifícios e a preservação da maioria dos edifícios entre os quais o da antiga estação.
Projecto proposto e desenvolvido na Faculdade no meu 4º ano de escola em arquitectura paisagista (licenciatura).
Não houve muito tempo e foi um processo criativo de equipa. Equipa essa composta por luís rodrigues, margarida medeiros e maria aragão.
O local de intervenção é um vazio urbano ou terreno espectante na cidade do Porto, mesmo junto à 

Casa da Música

e à

Praça Mouzinho de Albuquerque

- esta popularmente conhecida por Rotunda da Boavista. 
Este espaço oferece um enorme potencial para usufruto público. 
Aqui foi o terminal ferroviário da Boavista até à emergência do Metro do Porto.
Concurso de ideias 2012 + pós-produção por luís rodrigues
A given urban plan was provided to students (

see

dark grey blocks).
The project area is a foster train station (

see aerial views

).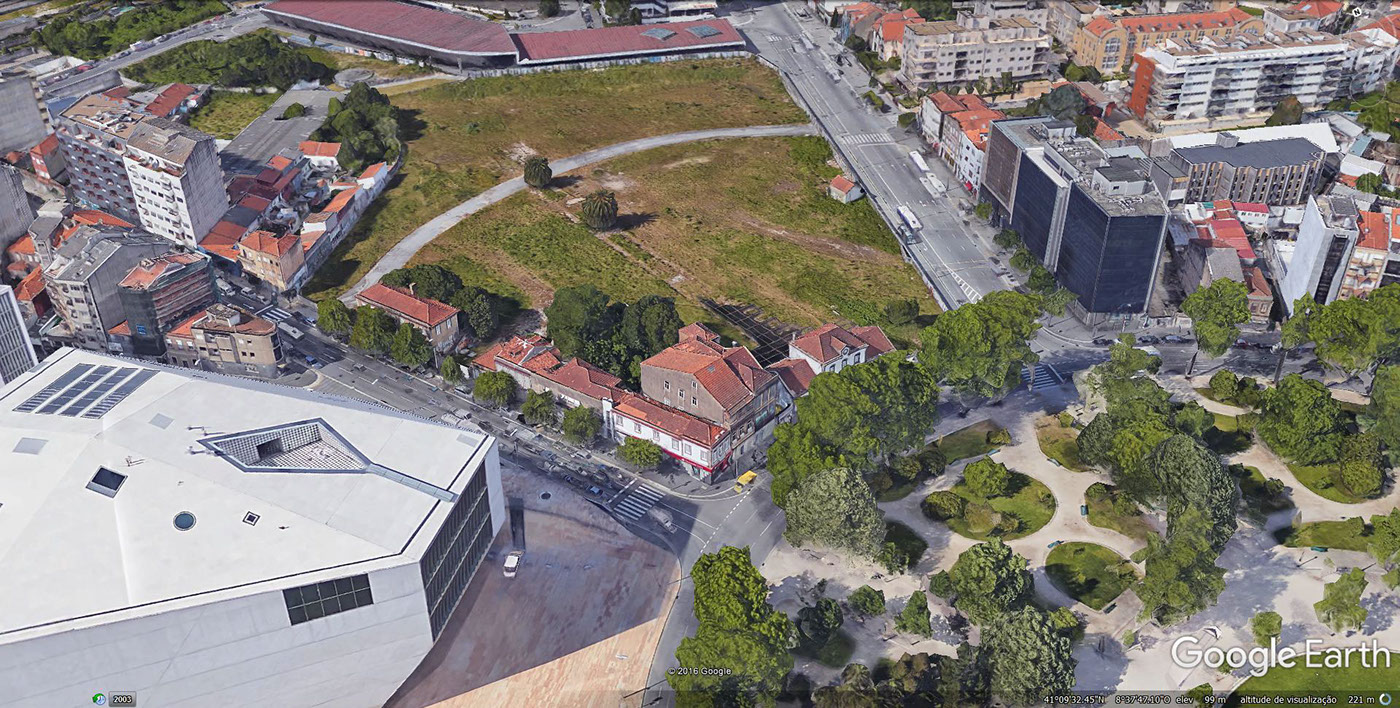 CONCEITOS DO DESENHO

|

 

GOAL

:
Modelo 3D (
SketchUp
) para perspectivas. : luís r.