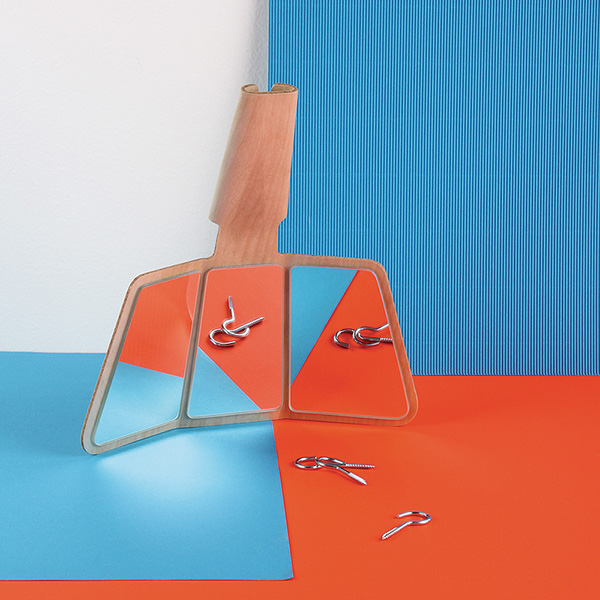 Special multifaceted mirror designed especially for "The Mirror exhibition" by OKOLO group which has took place during Design Week in Prague 2012.
- immerse and observe
- get to know yourself from the angles too
- discover views you haven't seen before
Author develops his experience with bending wood veneer and cork to the next level (previous project POLY). Extreme shaping shows various possibilities what you can do with this materials.