The Courtyard House


Fall Semester 2010, Professor Peter Roesch
Architecture Studio IX

The Courtyard House as a building types is a unique design problem, where the open green space within the confines of the house needs to have its own separation between public and private. The requirements for this design was that it would be a 2-3 bedroom unit, with each bedroom having access to a courtyard as well as the living space. 

The overall dimensions of the house changed throughout the semester from one of our choosing, to try and double the number of houses we could fit on two Chicago city blocks, which for me was a 36'x40' lot dimension. Then we downsized to a 60'x100' lot where we could fit two 30'x50' houses. The next size was a luxury courtyard house at a size of 50'x52'. The final solution we produced was a lot of our own choosing, with which I took an abandoned lot on IIT's campus and designed a 2-story, courtyard house to be divided into 3 apartments (a studio, and two 2-bedroom units).
Housing Density on 2 Chicago Blocks - Sketch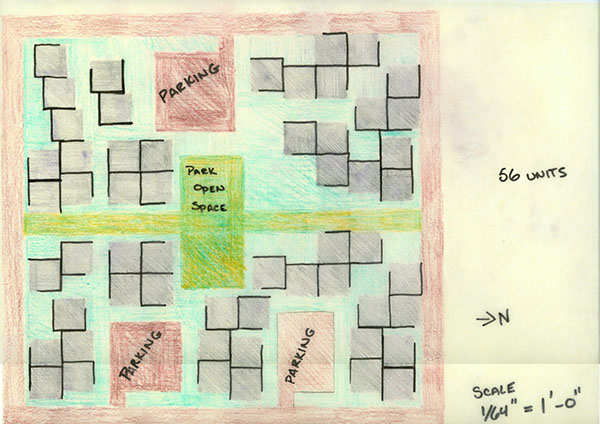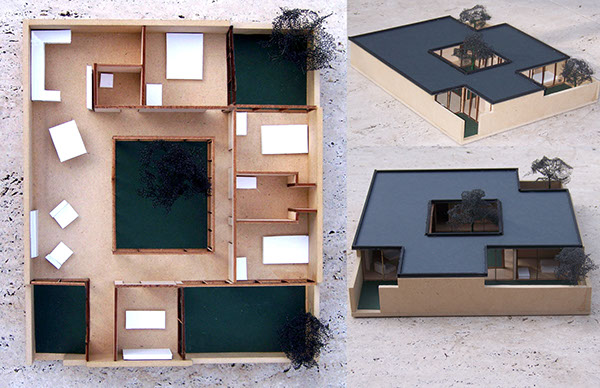 Two-Story Courtyard House Solution