Jamie is a kiwi ex-pat who wanted to share New Zealand's savoury pie culture with the residents of where he now lives: Edmonton, AB. Thus,

South Island Pie Co.

was born. They came to Paper Leaf needing the whole works: name, logo, visual identity, packaging design, and so on.
The end result is a playful, laid-back brand that takes cues from Jamie himself, as well as the kiwi culture.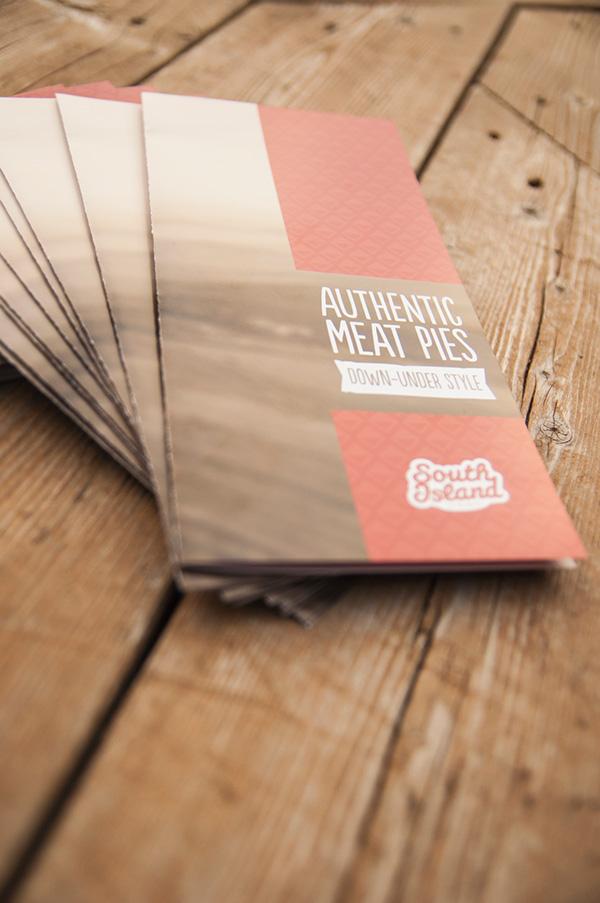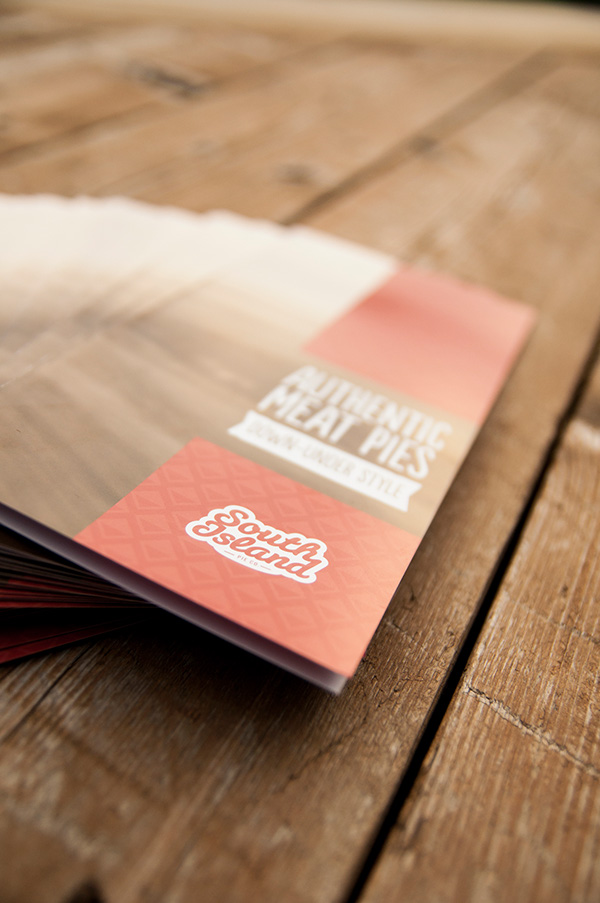 There are some interesting underlying ideas and influences that steered the choices made in the branding process. 
Logotype:

We wanted something that gave a bit of a handcrafted vibe, as a nod to the nature of the savoury pies the company made, as well as something that had some personality to coincide with the team behind South Island.
Accompanying Typefaces:

Populaire was a perfect choice as a beautifully designed, handcrafted-feeling display typeface. A little bit fun, a lot bit attention-grabbing, it matches the brand personality perfectly.
Triangular Pattern:

the opaque red triangular pattern seen on the print materials is influenced by patterns found on the traditional attire of the Maori (New Zealand's indiginous people).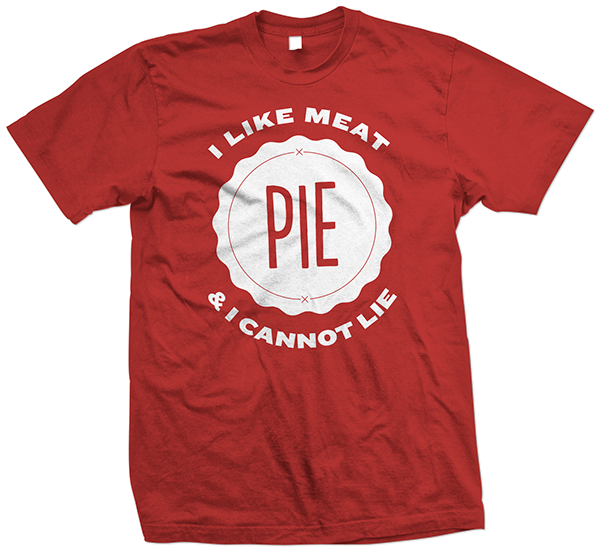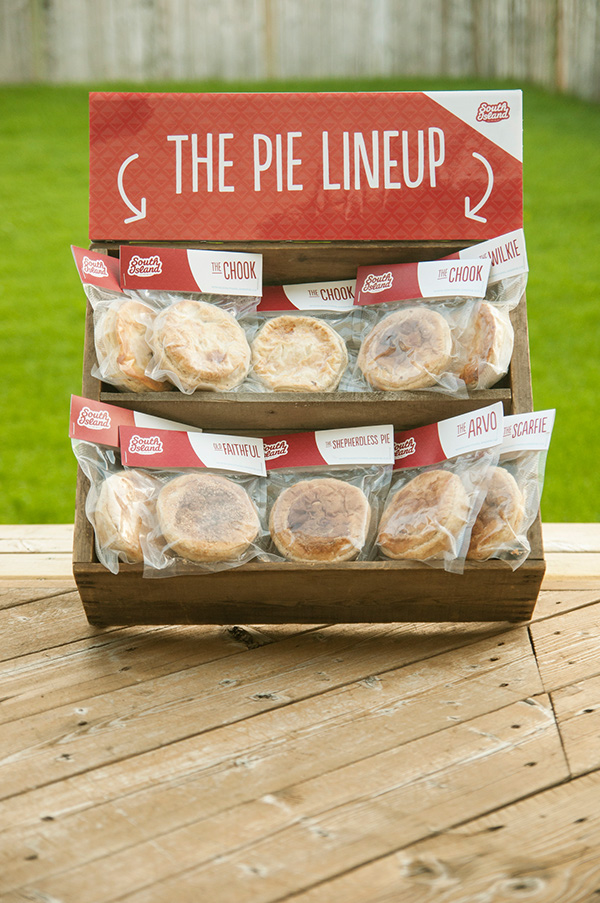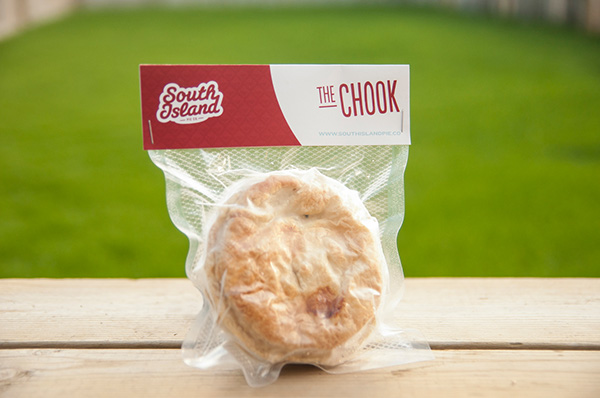 The crew at South Island Pie Co. is doing a small run this summer at local Edmonton markets to test consumer response. Business is going very well, which is a testament to the pie-tastiness!