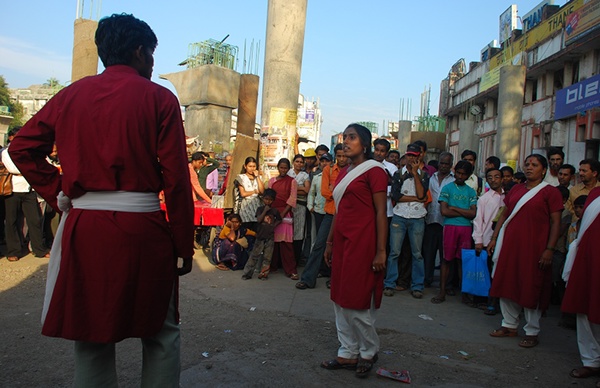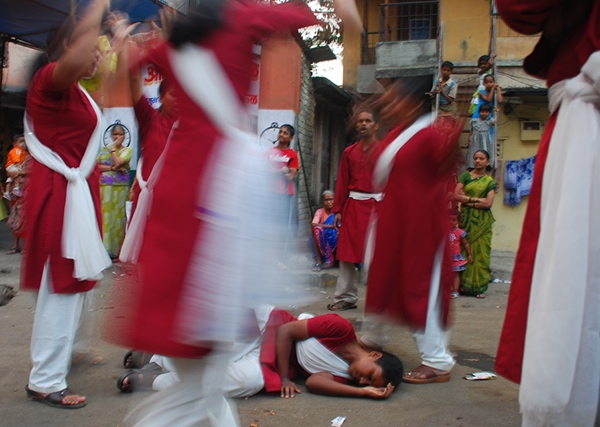 This photo-documentation tracked the street-play performances of a group of activists across the town of Thane, In Mumbai, India. Part of the organization Bhartiya Mahila Federation (BMF), the activists performed plays on the theme of sex-selection, and rights of the girl child, interacting with the audience after the play. The campaign was part of the International 16 days of activism against Violence Against Women (VAW) (Nov 25 - Dec 10), in 2007.
The project was implemented by Bhartiya Mahila Federation, with support from UNFPA, Maharasthra.
Copyright of these photos remain with BMF.