Skype Modern/Metro/Flat UI Concept
Launch view
This is the start screen when you launch the Skype app.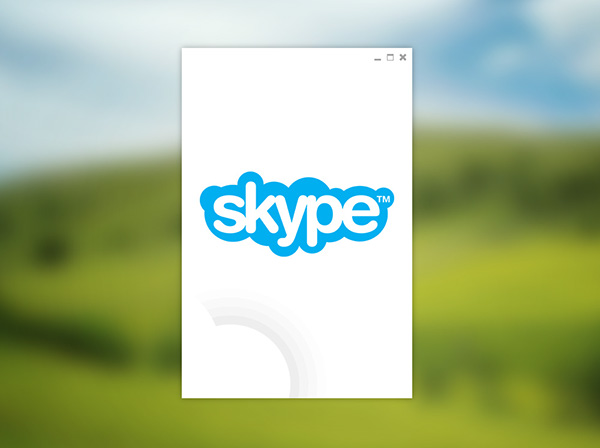 Login view
This is the login view. 
After you put your name and password in the form it morphs to your profile pic and loads the client.
Chat/Conversation view
This is basically the chat view. You have your contacts on the left with "Quick action" buttons on hover. On the right you can chat with your contact with inline images.
Profile view
So here is the profile view. 
No unnecessary elements or clutter. 
If you hover over a contact in the left pane a few action buttons would fade in. 
Clicking on a contact would bring you to the profile page on the right with all the info on that person.
23.06.2013 - Edited all images for a bigger view.