Sephora
 This eight page brochure is one of a series that includes four and six-page brochures for direct mail that contain attached fragrance scratch'n'sniff samples manufactured by Arcade Marketing.

Four-page version of Sephora brochure / mailer
Dr. Patricia Wexler / Bath & Body Works
Design of a series of promotional samplers for products developed by Dr. Particia Wexler, M.D.  These products are sold exclusively at Bath & Body Works retail locations.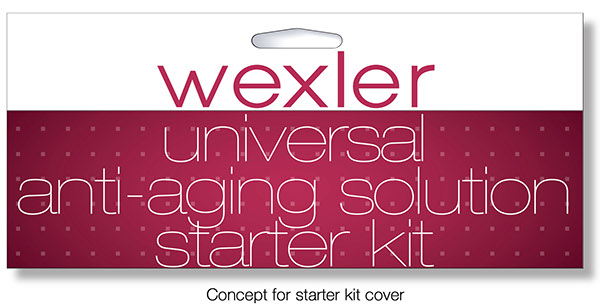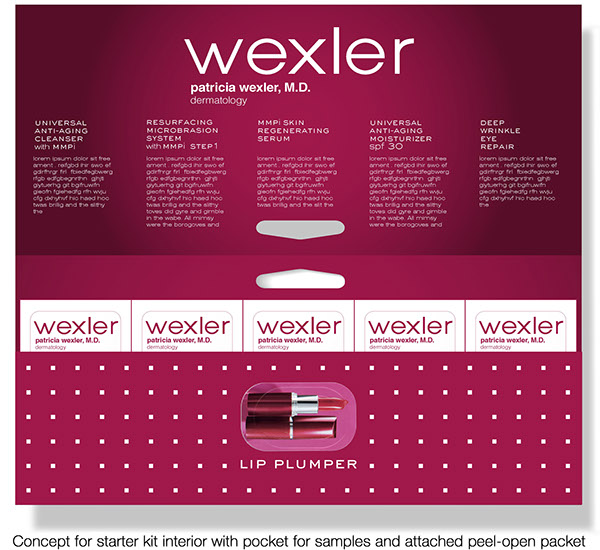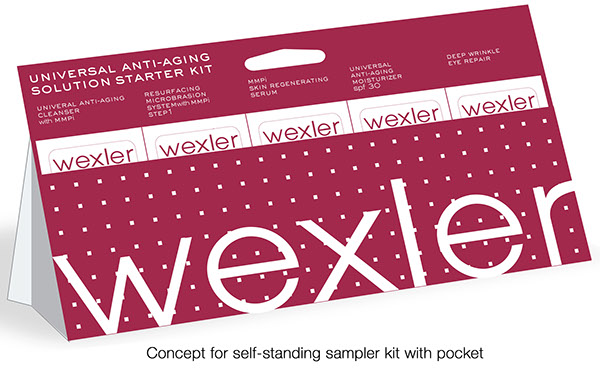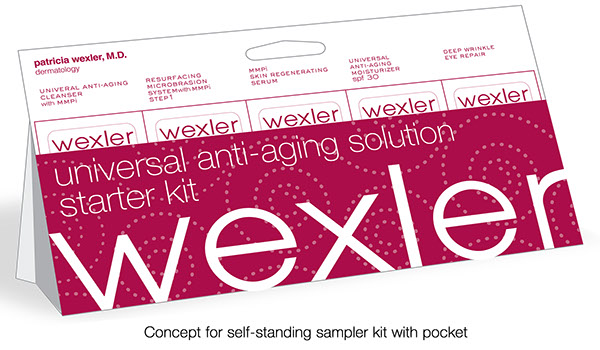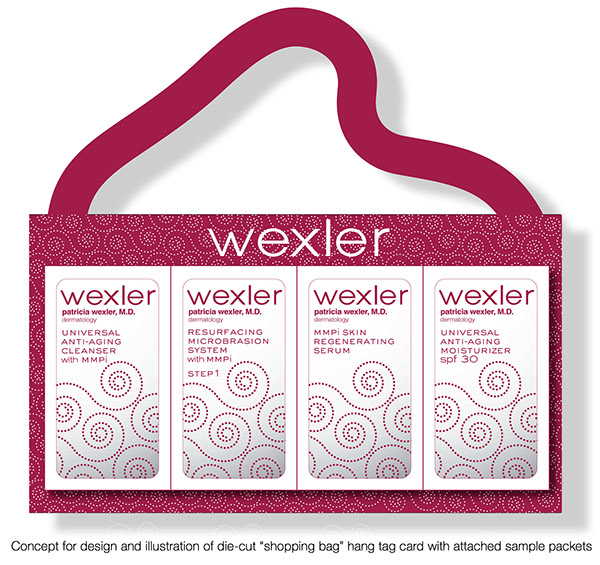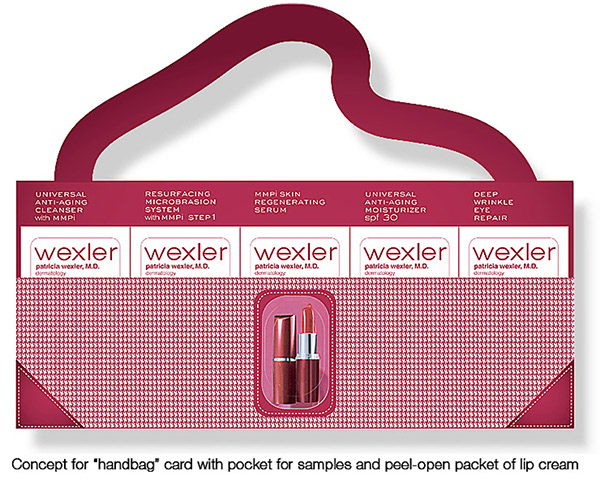 Goldschläger 
This point of purchase case-topper display for a popular brand of cinnamon schnapps that contains flakes of pure gold stands 24" high and fits into a shipping case of twelve bottles
Point of purchase display with a fully-dimensional, motorized, counter-rotating 24" holiday wreath on a 6 1/2-foot pole, The design's flexibility enabled it to be used for WInter, Valentine's Day and Mother's Day promotions. A motor inside the pole enables the bottle to rotate in one direction while the wreath counter-rotates in the other direction. The 3-D curled two-sided red "ribbon" of the wreath is internally supported by a concealed band of spring steel. The attached bows are fully-dimensional, as well.
Concepts for holiday store displays.
The first drawing is for a counter-rotating motorized display featuring Godiva Liqueur recipes
The top tier includes a miniaturized half mold of a Godiva bottle and gift pack on each side along with die cut photos of  glassware containing a variety of drinks made with Godiva Chocolate Liqueur
The second drawing is for a die-cut photographic pole-topper display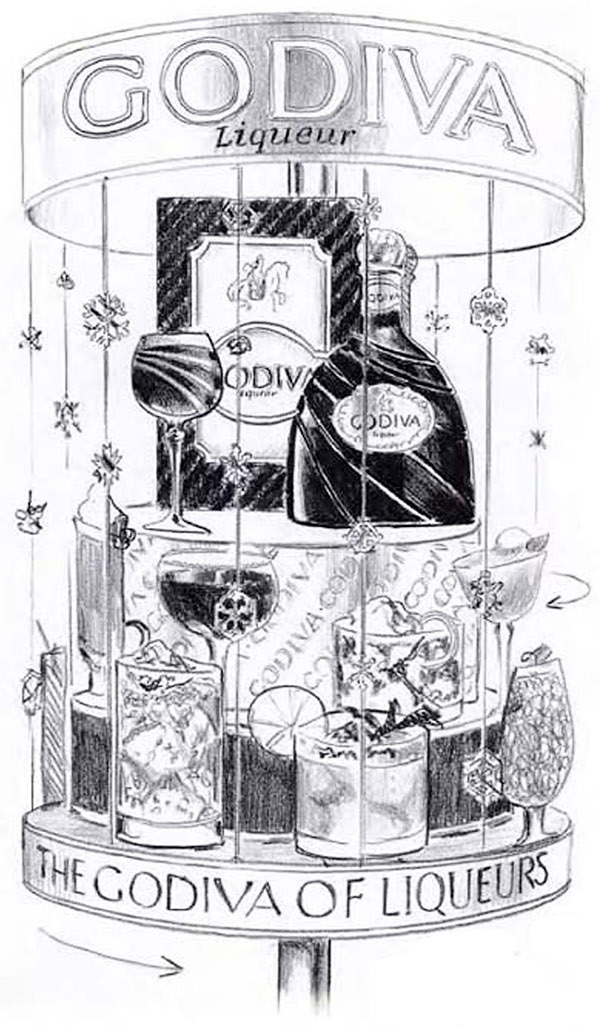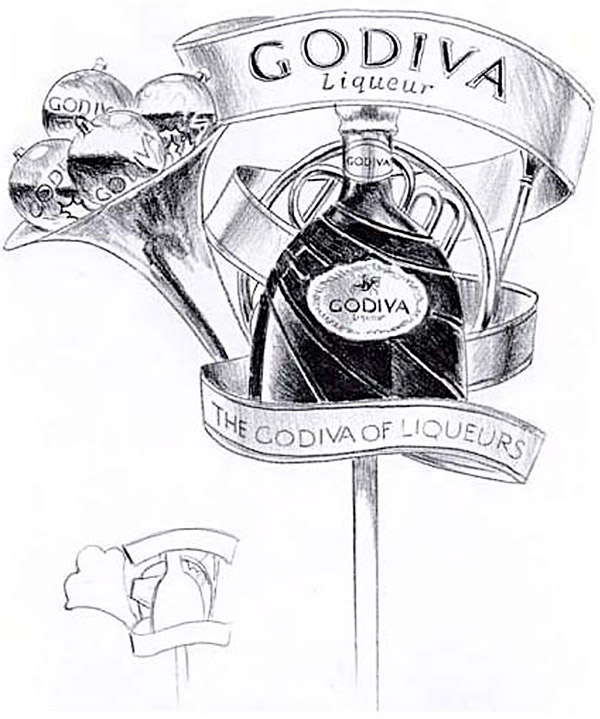 Malibu Coconut Rum Cocktails
Concept Sketch for 15" x 15" 6/color die cut case-topper header card combining illustration and photography for Malibu point-of-purchase display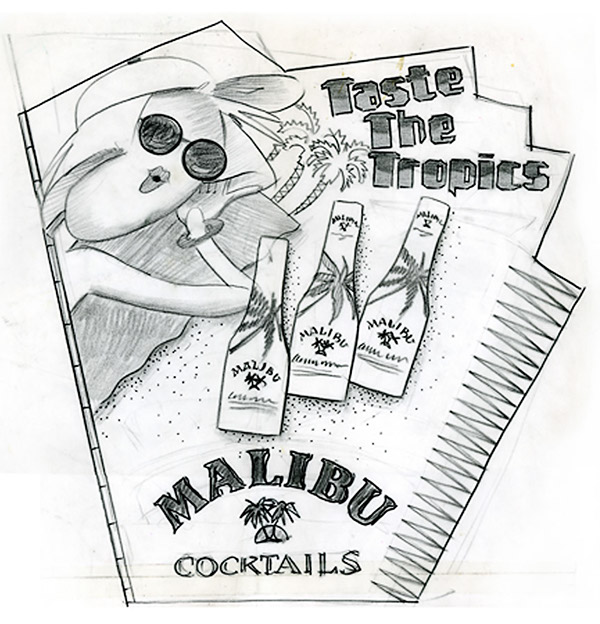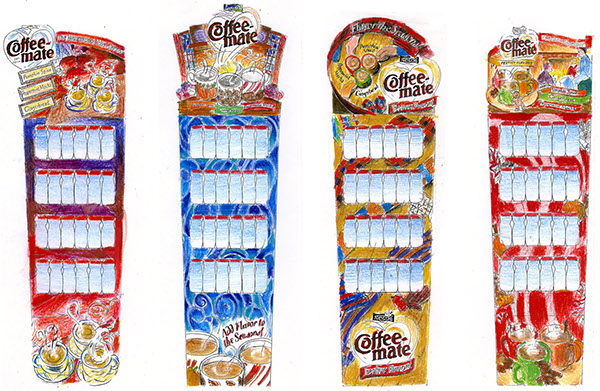 Design and art direction of a brochure for the Amex to compete with the New York Stock Exchange as a place to maximize financial gain in a quick, responsive environment through investment and listing of offerings.