NBC's Education Nation
Rockefeller Plaza, September 2010

I was brought in on a tight deadline to create various graphics for this event. The newly designed Education Nation logo was given to me, along with a style guide and I created custom maps, large scale signs, artwork for cafeteria walls, lunch tray inserts, a system for guest and staff id tags, etc. 
I worked with the various printers to prepare each file to their specific requirements.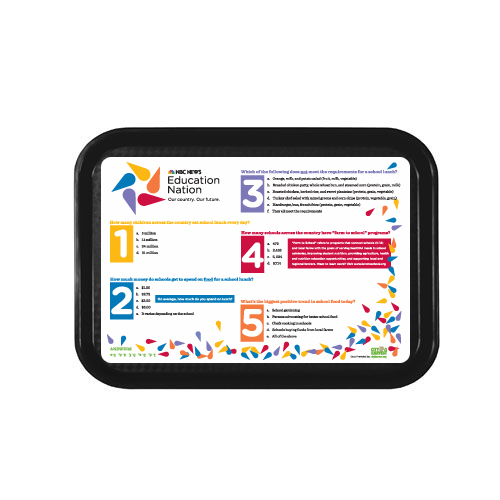 This is one of four 3.5' x 4.25' posters I created for the cafeteria walls. The objective was to use the logo but also to illuminate the very important topic of providing healthy lunches for school children. The concept here is that where the logo covers the fruit it looks fresh, vibrant and healthy which is exactly the what school lunches should be.