Sevastopol Military Tattoo
visual identity
client:

 War & Peace Festival
description of the project:
Throughout its existence Sevastopol International Arts Festival "War and Peace" has combined different genres: martial-brass and symphonic music, opera and theatre, cinema, photography, modern dance, performance and media-art. However, the leading character of the festival is Sevastopol itself. The festival keeps collecting the most spectacular forms of art and combines them into a harmonious whole with architectural and historic city space.
Sevastopol is one of the main centers of tourist and cultural life of Ukraine. The city celebrates its birthday on June 14. This period of highly increasing tourist season is perfectly suited to summer arts festival conducting.
The festival identity is changed every year. The task was to develop vivid, bright and recognizable identity. I decided to create mosaic illustrations with military bandsmen from different countries, thus reflecting international status of the festival and its manysidedness.
New identity in the urban environment
Festival brochure layouts
This year program included opera, performed by Polish artists. That is why I was asked to develop poster and program for the above event.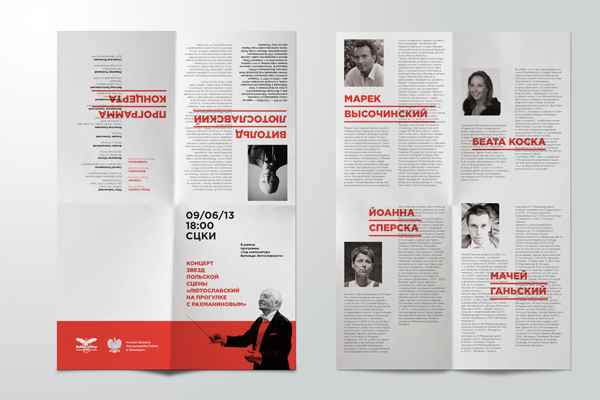 One of the festival site pages
Here are some photos of the military bands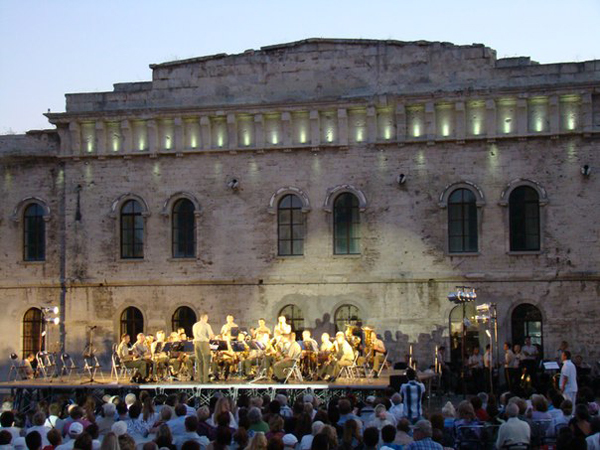 Thank you very much for your comments and appreciations!