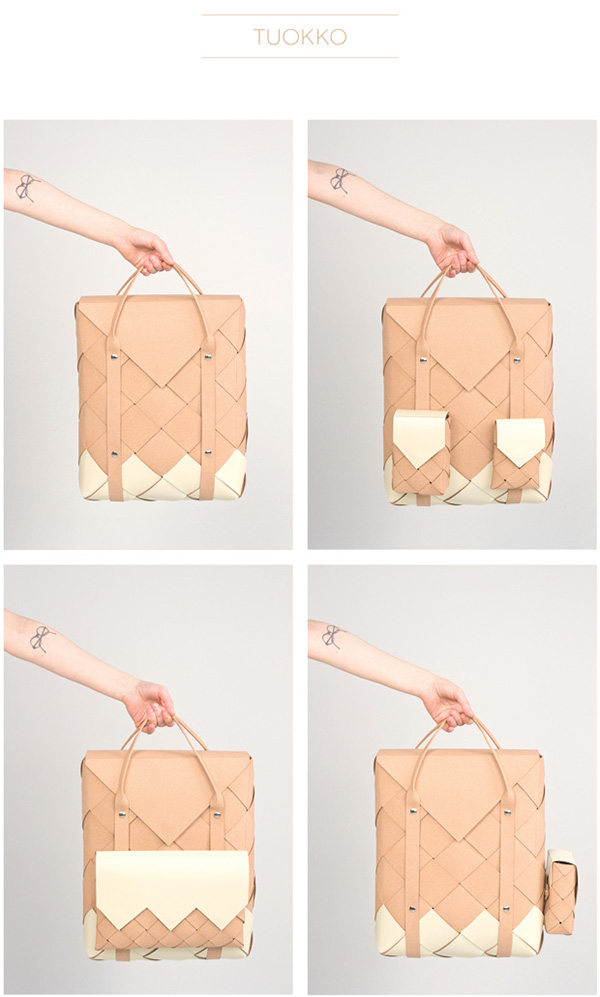 I studied the traditional technique of birch bark weaving
and designed and made a backpack with attachable pockets.
Material used is recycled leather.
The pockets also function as additional accessories and are sized
by modern everyday objects like a smartphone and a tablet.
My goal was to reproduce a functional and aesthetic product which
brings the traditional and historically important craft into the present.